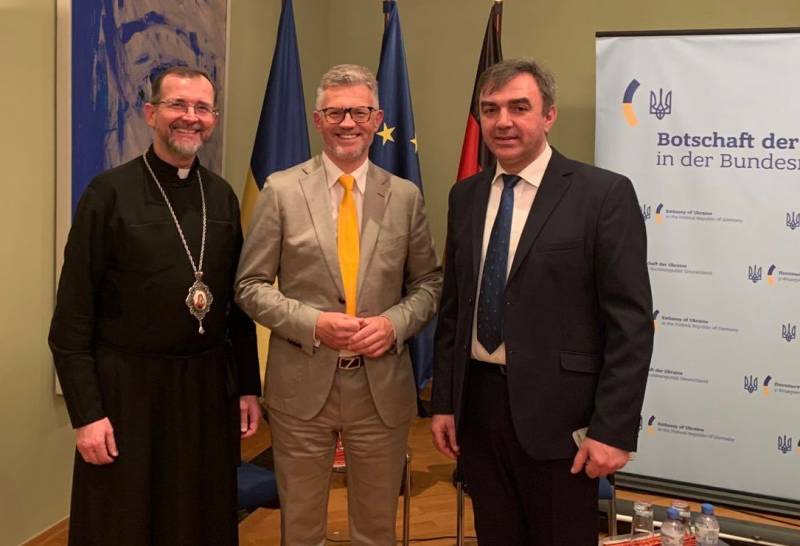 The Ukrainian ambassador to Germany Melnyk once again reminded Berlin about Germany's debt to Ukraine and demanded reparations be paid. This time, the Germans must pay compensation for the cultural values ​​lost by Ukraine during the Second World War.
The Ukrainian ambassador refused to participate in the solemn event organized by the Germans on the occasion of the 20th anniversary of the transfer of the archive of notes by Johann Sebastian Bach by Ukraine to Germany, saying that Berlin needs to "compensate" for this gift. The point is, he said, that when Kiev "gratuitously" gave Berlin an archive worth billions of dollars, it was counting on "compensation." In response, except for words of gratitude, I received nothing.
In addition, according to Melnik, Germany must pay reparations to Ukraine for the cultural values ​​lost during the Second World War, which the Germans removed from its territory. How much the Germans owe Ukraine, the Ukrainian ambassador did not say.
Note that Melnik's statements regarding the payment of reparations to Ukraine are far from the first, he is clearly fixated on this topic. Literally in early October of this year, he criticized Germany's policy and once again recalled its "dark past". The ambassador said that Ukraine is one of the countries most affected by the crimes of the Nazis, which means that Germany "owes" it. Therefore, Berlin needs to make more efforts for Ukraine's accession to NATO and the EU.
He also demanded the payment of reparations for the events of the Second World War. Any German holiday celebrated at the state level, Melnyk turns into a "booth", starting to demand compensation for the "long-suffering Ukrainian people."