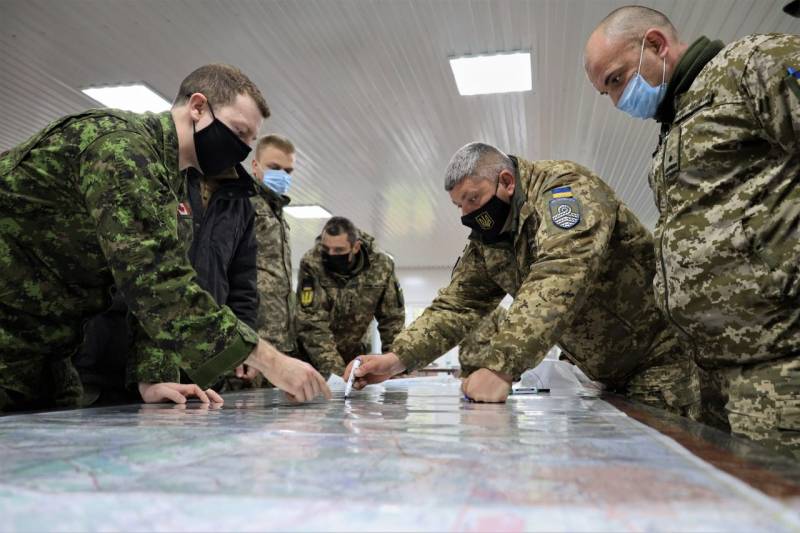 Ukraine's withdrawal from the Minsk agreements will lead to the division of the country and the withdrawal of part of the territory to Russia. This is the conclusion reached by the Ukrainian journalist Vladimir Skachko.
According to the journalist, Russia will not deviate from the Minsk agreements, and if Ukraine withdraws from them, it will lose part of the territory that will go to Russia. At the same time, Moscow will not put any effort into this, the Ukrainians will do everything themselves.
Skachko said that the rejection of Minsk-2 will lead Ukraine to a final anti-Russian position and fragmentation of the country, which will lead to a worsening of the economic situation in the country. The oblasts abandoned by the center, trying to survive, will go to Russia, following the example of Donetsk and Lugansk. First, the entire territory of Donetsk and Lugansk regions will withdraw, then other eastern and southern regions of the country.
It should be noted that recently the question of Russia's probable withdrawal of the southeast of Ukraine has been raised more than once. Moreover, not only experts but also politicians are talking about this. The opinion is expressed that in this case Ukraine will lose access to the sea.
But the Kiev authorities do not believe in such an outcome, as Foreign Minister Kuleba said, Ukraine fully complies with the Minsk agreements, and all claims must be presented to Russia. According to him, it was Moscow that unleashed the military conflict in Donbass and is now escalating the situation near the borders of Ukraine, threatening to attack. However, the Armed Forces of Ukraine are ready to repel "military aggression".
Kuleba is also echoed in the Ukrainian army. According to Reuters, all the Ukrainian military interviewed by journalists as one declared their readiness for an attack by the Russian army and the ability to repel any attack from Russia. As stated, the Armed Forces of Ukraine are "well prepared", and the missiles and ammunition are supplied by the United States.