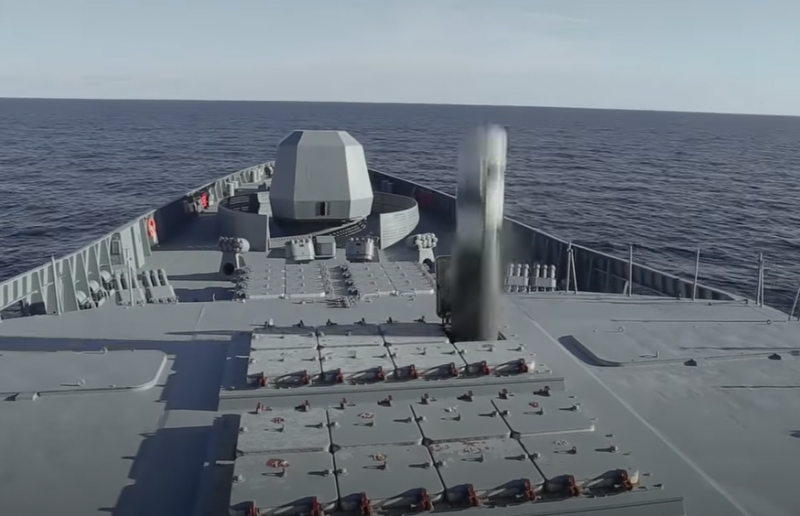 Serial production of the newest Zircon hypersonic missile has begun in Russia, production of a new missile for the naval
fleet
is engaged in the Reutov NPO Mashinostroeniya.
The military-industrial corporation NPO Mashinostroyenia has launched the serial production of the new Zircon hypersonic missiles, while the state tests of the missile will continue, several more launches from a surface carrier are planned, such information was provided by a source in the Russian defense industry, which is referred to
TASS
.
Reutov NPO Mashinostroyenia did not comment on the information about the start of production of Zircons.
According to the Ministry of Defense, the last test of the Zircon hypersonic missile from a surface carrier took place this month. On November 18, the Northern Fleet frigate Admiral Gorshkov launched a missile at one of the ranges in the White Sea, hitting a sea target with a "direct hit." Objective control data confirmed the defeat of the target, all parameters corresponded to the specified ones. There are no other test details.
Later, information appeared about the tests of "Zircon" from the board of the first standard missile carrier - the nuclear submarine "Perm" of the "Yasen-M" project. They are planned in 2024 or in the first half of 2025 and are associated not with the rocket itself, but with a modified design of the submarine.
Earlier, the Ministry of Defense announced the end of the Zircon tests from both surface and submarine carriers. On October 4, the Severodvinsk nuclear submarine conducted two launches of the Zircon hypersonic missile as part of the tests, after which their completion was announced. Deliveries of Zircon missiles to the Navy will begin next year.