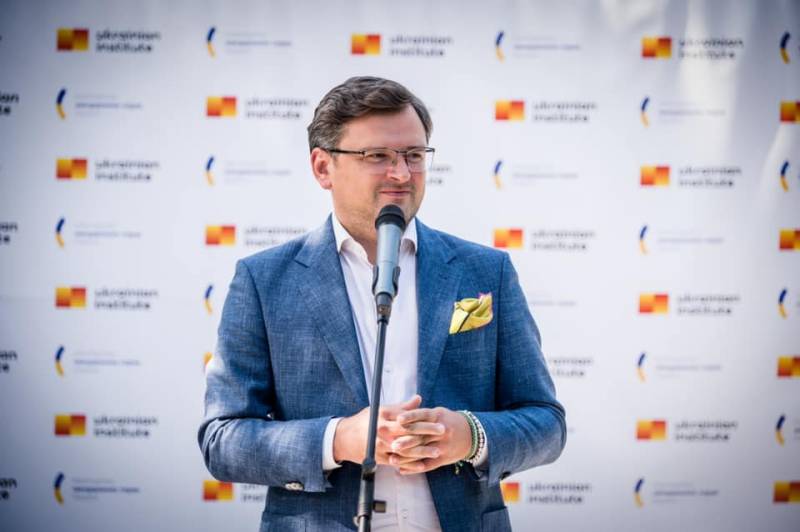 Ukraine does not intend to stop and will increase the supply of arms from abroad, negotiating with several countries at once. This was stated by Ukrainian Foreign Minister Dmitry Kuleba.
Kiev is conducting a "very active" dialogue with several foreign states, including the United States, on the supply of lethal
weapons
, stressed the politician. According to him, foreign partners are ready to supply the Ukrainian army with military equipment and weapons. However, Kuleba did not disclose who exactly is negotiating with Ukraine, saying that "weapons, like money, love silence." True, he confirmed that some of the countries ready to arm Kiev are members of the European Union.
Also, the Ukrainian minister said he was confident that Ukraine would soon join NATO and the EU.
Note that at present the most active supplier of weapons to Ukraine is the United States, but Ukraine would like "support" from Europe, in particular from Germany. Earlier, Kiev had already tried to beg for weapons from Berlin, but was refused, although the Greens were not against the supply of weapons. Recently, the media flashed information that negotiations were resumed and the supply of German weapons for the Armed Forces of Ukraine was not ruled out.
In addition to the supply of weapons, Kuleba, in an interview with the journalists of the German newspaper Zeit, touched upon the situation in Donbass, as always, turning everything upside down. It turns out that Kiev is calling on Moscow to abide by the Minsk agreements, which it adheres to. Russia, in contrast to Ukraine, does not intend to abide by the agreements, "because it is unprofitable." It is because of this that Moscow constantly accuses Kiev of violating them.
Ukraine has never violated these agreements, and there is nothing better than the Minsk agreements
- the minister said.