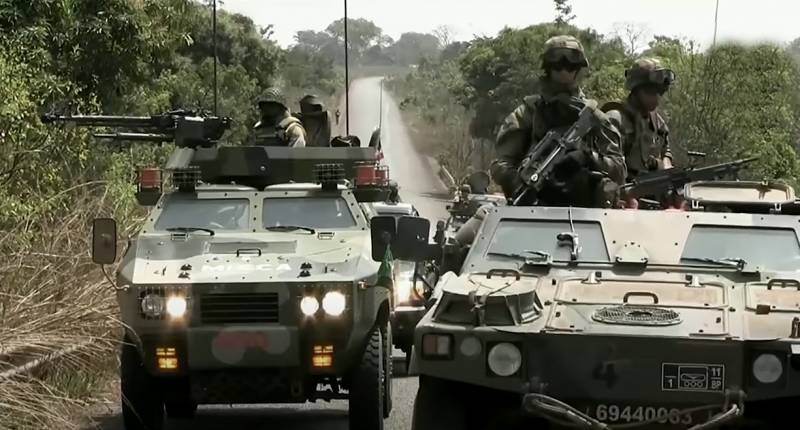 A French convoy en route to Mali via Niger was stopped in Burkina Faso by crowds of protesters outraged by the inaction of an expeditionary force charged with maintaining security.
Hundreds of demonstrators in the western African city of Kaya surrounded trucks and armored vehicles carrying French troops as they crossed Burkina Faso en route to Mali via Niger. In this blockade, the convoy stood for about a week. Earlier in the course of his journey, he had already been accompanied by protests in two other cities. As a result, the army column retreated to a camp located 30 km northeast of the capital, Ouagadougou.
Here, the military [for a week] awaited the outcome of negotiations between the government and protest organizers to allow the vehicles to pass through.
- indicated in the edition of Al Jazeera.
The purpose of the march of the column is the base in Gao, the center of the French Operation Barkhan, which is being carried out in the Sahel region of northern Mali.
The French Foreign Ministry said that anti-French sentiments are being fueled by "manipulators". The protests are organized by a group called the Coalition of African Patriots of Burkina Faso.
Despite the agreements signed with France, we still have more and more casualties, and the forces of our country are still insufficiently equipped.
- noted in the organization.
These statements resonate with many people in this West African state who are unhappy with the fact that local and international forces are unable to contain the violence. France has deployed thousands of troops across the Sahel, where they are said in Paris to fight armed groups linked to ISIS and al-Qaeda (terrorist organizations banned in the Russian Federation). At the same time, local forces have recently suffered the most severe losses, schools have been closed throughout the country in anticipation of possible unrest, and mobile internet has been disabled in accordance with legal provisions relating to national defense and public security.