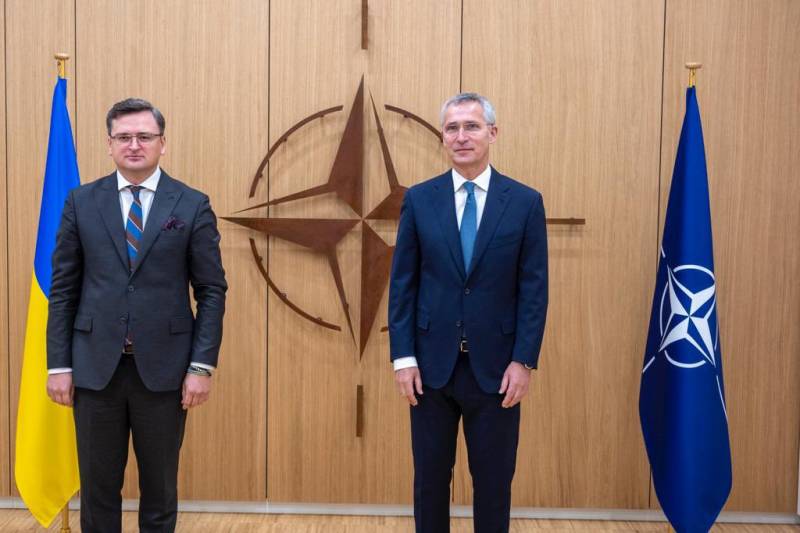 The use of violence against Ukraine comes at a cost and can lead to dire consequences. NATO Secretary General Jens Stoltenberg began to express himself in this vein, having toughened his rhetoric when discussing Russia's actions.
This is reported by the German newspaper Frankfurter Allgemeine.
The Secretary General of the North Atlantic Alliance expressed concern about the exercises of Russian troops "near the borders of Ukraine" and the alleged cases of Moscow's hacker attacks against it. These issues will be high on the agenda of the meeting of NATO foreign ministers to be held in Riga.
Stoltenberg mentioned the large number of armored vehicles, drones, artillery and soldiers that Russia has pulled towards the Ukrainian borders, threatening Kiev. And all this force, says the head of the alliance, is in a state of full combat readiness. The NATO secretary general did not mention where exactly this armored vehicle is located (in Yelnya? ..).
Stoltenberg said he does not claim that Putin intends to attack, but does not rule out such a possibility.
Russia's intentions are unknown, but it is known that it has already attacked Ukraine
- said the Secretary General of NATO.
Stoltenberg understands the attack as the events in Crimea in 2014, as well as the war in Donbass, in which he also sees the "hand of Moscow".
Of course, the perpetrators of the conflict in Donbass must be punished, and, someday, perhaps, this will happen. True, the head of NATO should have looked for them not in Moscow, but in Kiev.