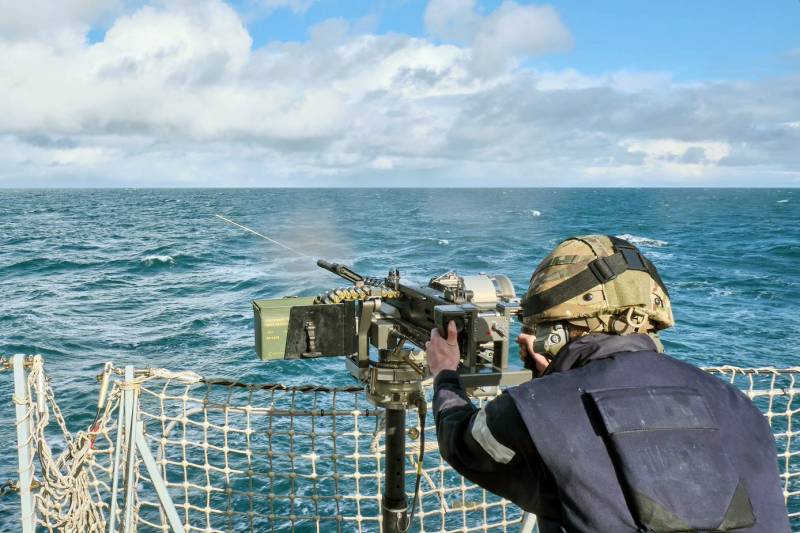 The British Aircraft Carrier Strike Group (AUG) has stepped up its anti-submarine activity in the Eastern Mediterranean. According to British media, several ships from the AUG, whose flagship is the aircraft carrier Queen Elizabeth, are performing "important anti-submarine missions." Reconnaissance and anti-submarine warfare began to appear over several areas of the eastern Mediterranean.
aviation
USA and UK.
This activity is associated with "preventing the activities of Russian submarines in the area of ​​the fall of the carrier-based fighter F-35B." Recall that the fighter fell into the Mediterranean Sea a few moments after it took off from the deck of the said aircraft carrier. At the same time, Britain announced that it was necessary to lift the fighter, since "there is a possibility that its fragments may fall into the hands of the Russians."
In Britain, they believe that Russian submarines can establish the exact coordinates of the location of what remains of a fighter that fell into the sea, after which some fragments may end up in Russia.
It is noteworthy that the Americans also joined in "preventing the F-35B fragments from falling into the hands of the Russians." Brigadier General of the US Army Simon Doran said that "it will be very bad if Russia receives parts of the plane that fell into the sea." According to him, this must be resisted.
In turn, General Tim Radford, Deputy Chief of the Allied Forces of NATO in Europe, promised that Britain and the Allies would be the first to lift the plane from the bottom:
I promise you that we will do it. Our task is to achieve the return of the aircraft. We will find out the exact reason for the fall and will not allow anyone to take over the technology.
At the same time, in addition to anti-submarine activity, Britain and the United States are not taking any specific measures to raise the aircraft. It can be assumed that the operation will be postponed at least until spring due to adverse weather conditions. But if so, then NATO ships will have to "guard" the area of ​​the plane's fall all this time and control the possible movements of its fragments due to underwater currents. After all, they scared themselves that the plane or its wreckage could be lifted by Russian military sailors.