[c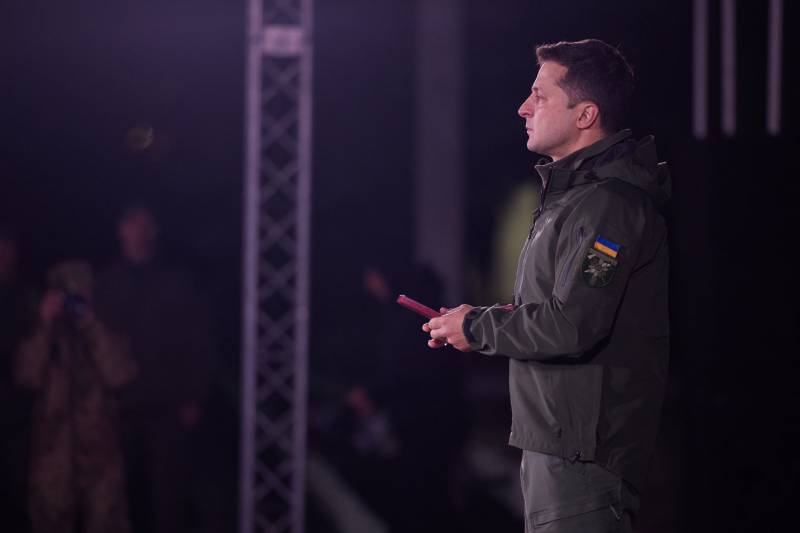 A coup d'etat is being prepared in Ukraine; Ukrainian businessman Rinat Akhmetov is involved in it. This statement was made by the President of Ukraine Volodymyr Zelenskyy during a conversation with journalists as part of the press marathon "30 Questions for the President of Ukraine."
According to Zelensky, he received intelligence information about the upcoming coup in Ukraine. In the information with which he was familiarized, it was mentioned that the Ukrainian businessman Rinat Akhmetov was involved in the planned events, and the coup itself was to take place on December 1-2, 2021.
When talking about the upcoming coup, the Ukrainian president did not forget to mention Russia, which, it turns out, also wanted to participate in the overthrow of Zelensky. He emphasized that he had a record on which some "representatives of Russia and Ukraine" discussed Akhmetov's participation in the coup d'etat and the allocation of "a billion dollars" for this event.
However, Zelensky does not believe in Akhmetov's accusations, or pretends not to, but on camera he said that "the businessman was framed" and was being dragged into a "war against Ukraine." Who set it up and why they are being dragged in remained in the head of the Ukrainian president, he did not talk about it. But Zelensky considered that this information needed to be heard by the "people of Ukraine."
Note that only the lazy is not talking about the confrontation between Zelensky and Akhmetov in Ukraine. Zelenskiy does not like that Akhmetov supports his opponents, and Akhmetov does not like that Zelenskiy is preparing to recognize him as an oligarch with all the ensuing consequences. In this case, the businessman is deprived of all his assets in Ukraine in accordance with the new anti-corruption laws. As the Ukrainian media already wrote, Zelensky wants to transfer Akhmetov's assets to himself and his team, and the first steps in this direction have already been taken. The conflict is reported to have entered a "hot phase".
By the way, a meeting of the National Security and Defense Council is scheduled for today, at which the fate of Akhmetov will be decided. Zelensky made good preparations for the meeting, planting an information "bomb" under the businessman.