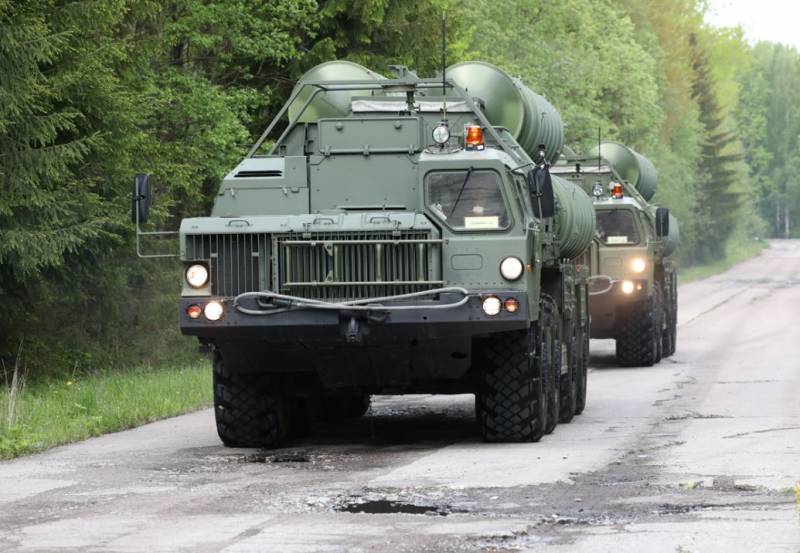 As you know, the contract for the purchase by India of the Russian S-400 anti-aircraft missile systems was signed by Moscow and New Delhi back in 2018. Since India did not abandon its plans to acquire a Russian air defense system, the United States was very worried: the situation is not easy for Washington. Following Turkey, another important US partner is going to buy the S-400 air defense system from Russia.
But the United States cannot put pressure on India either. This is one of the few countries that, in terms of its potential, can somehow help the United States in its confrontation with China in the Asia-Pacific region. Therefore, the representative of the US State Department, Ned Price, commenting on this issue, immediately dwelled on the importance of a strategic partnership with India. Price specifically noted that in recent years, the United States has been stepping up defense cooperation with India. However, Price noted, the importance of cooperation with India does not override those clauses of US law that provide for purchase sanctions.
weapons
from potential adversaries of the United States (CAATSA package).
Despite the fact that a number of senators and congressmen are already asking US President Joe Biden to lift sanctions on India, stressing the importance of cooperation with this country, the White House has been hesitating. And this is understandable. If Washington lifts the sanctions, it will demonstrate that the United States has surrendered and its own legislation does not matter before the importance of strategic ties. This approach will open the way for many other countries of the world to purchase the S-400 from Russia. Following Turkey and India, other partners and allies of the United States, such as Pakistan, may also go to buy the S-400.
As the State Department spokesman noted, the United States continues consultations with India on the purchase of the S-400. However, these consultations are unlikely to result in India's withdrawal from the contract. Therefore, despite the imposed sanctions on the position of the White House, Washington will have to backtrack here too: choosing between a strategic partnership with New Delhi and resentment over the purchase of the S-400, the United States will still be forced to choose the former. However, as they say in the State Department: the United States has not made a decision to waive sanctions against India for the purchase of the S-400 air defense system from Russia.
As far as India is concerned, it will certainly benefit from it. New Delhi is now in an advantageous position, taking advantage of the advantages of a strategic partner of the United States in the Asia-Pacific region and maintaining friendly relations with Russia, being one of the largest buyers of Russian weapons and military technology.