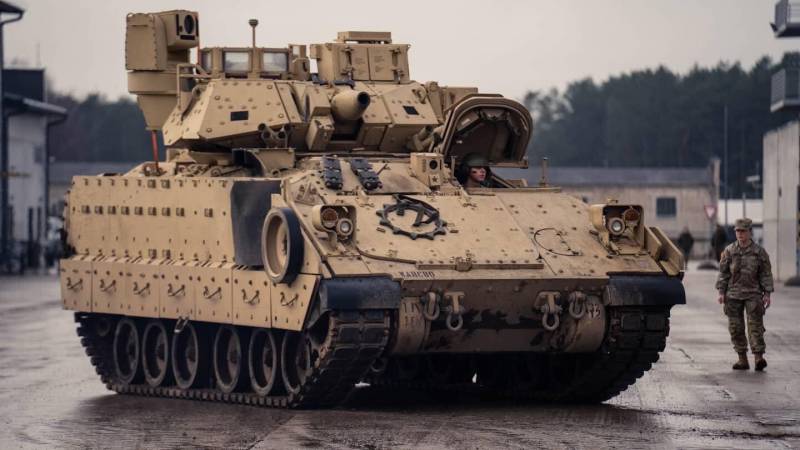 The United States has once again worried about Russia's "military activities" near the Ukrainian border and promised not to delay an answer if the need arises. This statement was made by State Department spokesman Ned Price.
Another statement concerning Russia was made by the US State Department. The spokesman for the State Department again began to tell that Russia is allegedly concentrating troops near the Ukrainian borders, which causes concern in Washington. However, he stressed, the United States has already demonstrated that it can resist Russia's "harmful" activities, therefore, it will not hesitate to use them again.
Thus, Russia seems to have been warned that the United States was watching it and would react "without hesitation" if something happened. But the State Department did not explain how it would be.
But about Kiev, Price spoke more clearly. He said that Washington knows all the necessary "defense needs" of Kiev and, as far as possible, is trying to satisfy them by supplying weapons to Ukraine. However, the representative of the State Department refused to talk about new deliveries, noting that he was not authorized to disclose this information. In addition to supplying weapons, the United States intends to hold "consultations" with its allies to discuss Russia's "behavior".
Answering a question from one of the journalists about the statements of Russia, concerned about the US exercises near its borders, as well as the "red lines" that Putin spoke about, Price stressed that the US does not violate any red lines, the American army simply "maintains world order, including including at the Russian borders. "
Based on everything said by the representative of the State Department, it can be stated that pressure on Russia continues, the West does not intend to retreat from its positions, and will continue to accuse Moscow of allegedly preparing for an attack on Kiev. According to some military experts, the United States and Great Britain are pushing Ukraine towards a military solution in the Donbas in order to draw Russia into the war. At the same time, Washington and London are solving their problems, Ukraine will serve only as a bargaining chip.