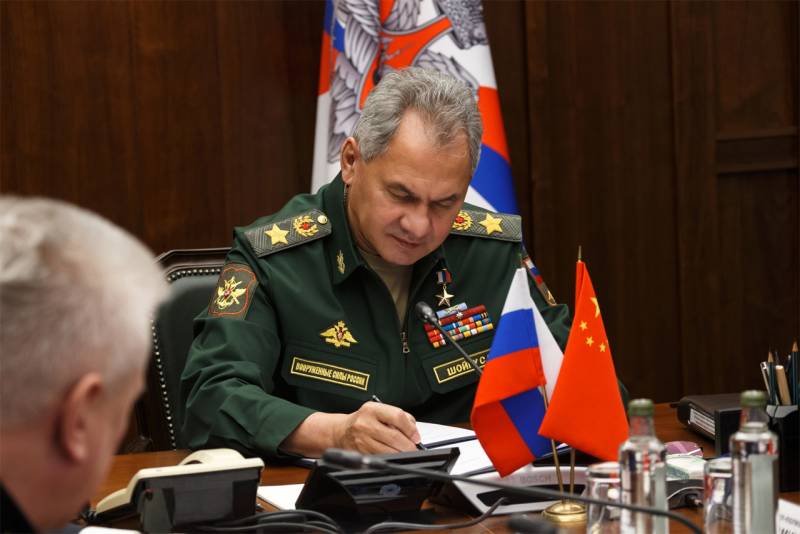 The United States has trained a possible strategic missile strike
aviation
across Russia. This can be seen as a rehearsal of a nuclear attack against our country.
This opinion was expressed by the head of the defense department of the Russian Federation Sergei Shoigu at a meeting with his Chinese counterpart Wei Fenghe, which took place today.
The Russian minister noted a significant increase in the activity of the United States' strategic aviation near our borders. Over the past month, there were 30 flights of US Air Force bombers, while in the same period in 2020 there were two and a half times less. To a greater extent, this concerns our eastern borders. If in 2019 there were three flights of the United States strategic aviation over the Sea of ​​Okhotsk, last year there were already 22.
In the conversation, Shoigu paid special attention to the US Air Force Global Thunder, which took place in November, in which ten strategic bomber aircraft actually simultaneously imitated the delivery of missile strikes by nuclear
weapons
from the east and west across the territory of Russia.
The head of the Russian defense department noted that such preparations by the Americans pose a danger not only to our country, but also to China. Therefore, it is very important to maintain and develop military cooperation between our two countries.