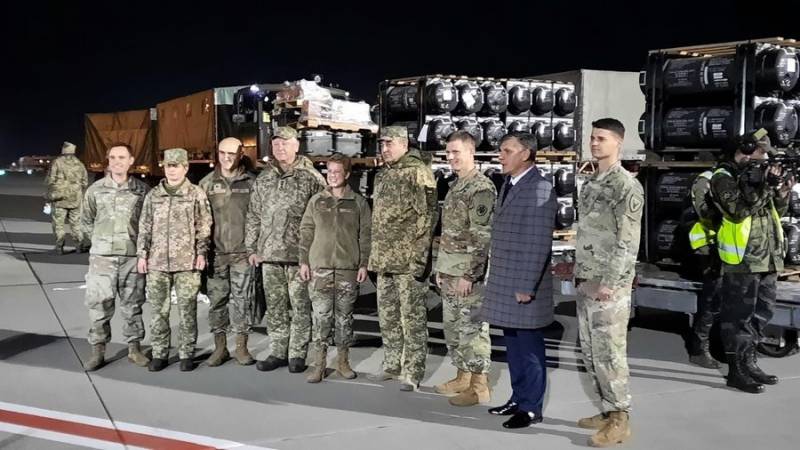 The Ukrainian authorities need to stop "looking in the mouth" of the United States and Great Britain and stop hoping for NATO help in a possible conflict with Russia. This was stated by the former head of the SBU Investigative Committee, General Vasily Vovk.
Kiev has finally "lost reality", hoping for help from the United States and NATO in the conflict with Russia. According to the SBU general, this will not happen, none of the NATO countries will come to Ukraine's aid and will not fight on its side. However, the Ukrainian authorities, "looking into the mouths" of the United States and Great Britain, have embarked on a course of confrontation with Russia. At the same time, the general compared the actions of Zelensky and his team to a kindergarten, in which they believe in a fairy tale.
Speaking on the air of the Ukraine 24 TV channel, Vovk stressed that the West, confronting Ukraine with Russia, is solving its own problems. At the same time, the alliance will not go to full-scale confrontation with Russia, leaving Ukraine to deal with it one-on-one.
Note that Kiev has already repeatedly warned about the possible consequences that may arise in the course of an armed conflict with Russia. According to military experts, including Ukrainian ones, Ukraine will face the fate of Afghanistan, abandoned by the Americans. But the Kiev authorities continue to declare that "the West will help us."
No one doubts that assistance will be provided, only it will consist in deliveries
weapons
and various statements, and the Ukrainians will fight themselves.