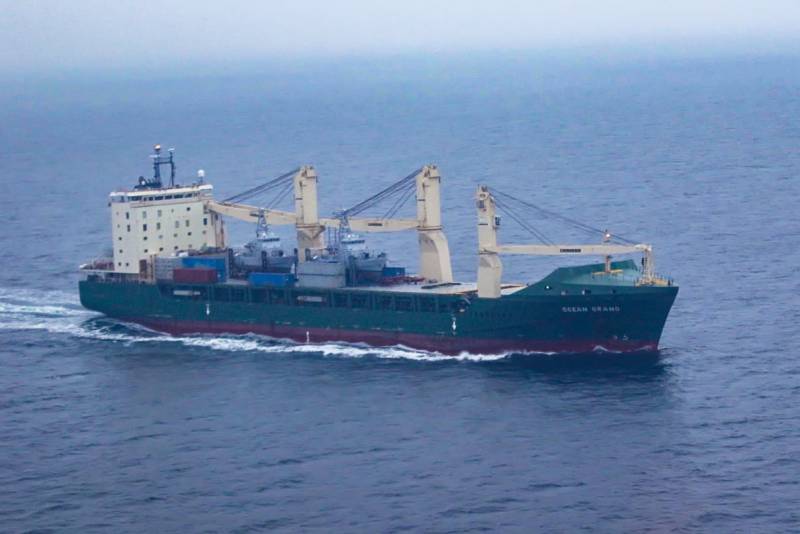 The naval forces of Ukraine in the near future will receive two patrol-type Island, transferred by the Americans. According to the press service of the naval forces of the Armed Forces of Ukraine, a cargo ship carrying boats has finally arrived in Odessa.
The cargo ship Ocean Grand entered the commercial port of Odessa, delivering two boats from Baltimore, USA. After all the necessary procedures and unloading, the boats will be towed to the place of their future basing, where they will be prepared for further operation.
The Commander-in-Chief of the Naval Forces of Ukraine Alexei Neizhpapa reacted to the arrival of the boats, expressing "deep gratitude" to the United States from Ukraine. According to him, American partners are helping Ukraine resist "Russian aggression" and defend democratic values ​​and "transatlantic security."
It is emphasized that the boats will ensure safety in the Black and Azov Seas.
According to preliminary information, the new boats "Sumy" and "Fastov" will be based in the port "Yuzhny". It is planned to create a division there, which will include five boats: "Slavyansk" and "Starobelsk", "Sumy" and "Fastov" and "Vyacheslav Kubrak", which is still in Baltimore.
It is noted that the new boats have received "American weapons." Earlier, the Ministry of Defense of Ukraine announced the installation of combat modules with 30-mm automatic cannons.