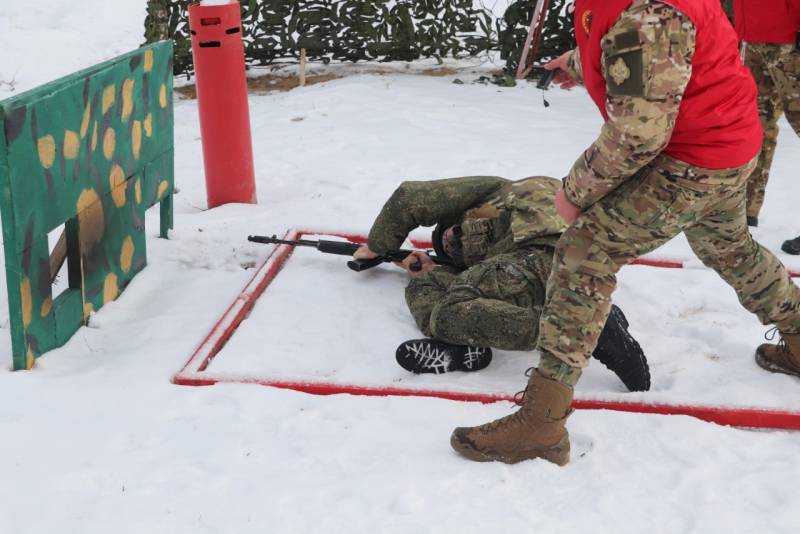 The photo is illustrative.
The Russian Ministry of Defense has begun testing the combat readiness of the formations and units of the 1st and 2nd army corps of the operational group of the "Russian occupation forces" in the Donbas. According to Ukrainian intelligence, preparations for an offensive have begun in the "occupied territory".
As reported by the official publication of the Ministry of Defense of Ukraine "Armyinform" with reference to the Main Intelligence Directorate, on the territory of the Luhansk and Donetsk regions, allegedly, the command of the Russian army began gathering reservists. They pass, according to purely Ukrainian intelligence, allegedly under the control of a commission of the headquarters of the 8th combined arms army of the Southern Military District.
In addition, the administrations of the "temporarily occupied territories" were allowed to sign contracts for military service to Russian citizens. Strange logic of Kiev, if there are "Russian occupation troops" in the Donbas, why should they prohibit the recruitment of their own citizens?
Also, according to intelligence, "active campaigning" is underway in the Donbas to serve in the "Russian occupation forces." Moreover, everyone can take on a contract, even with a criminal past.
It should be noted that in Kiev they have repeatedly announced the presence of "Russian troops" in the territory of Donbass, but they have not been able to provide a single proof to this day. All statements about alleged military preparations are aimed at diverting attention from the actions of the Armed Forces of Ukraine, leading to an escalation of the conflict.
As Donetsk and Lugansk said the day before, many representatives of the Ukrainian press appeared on the contact line, preparing fake materials about strikes against civilians. According to experts, all the recent actions of Kiev indicate that Ukraine has chosen the path of a military solution to the situation in Donbass, completely abandoning the implementation of the Minsk agreements.