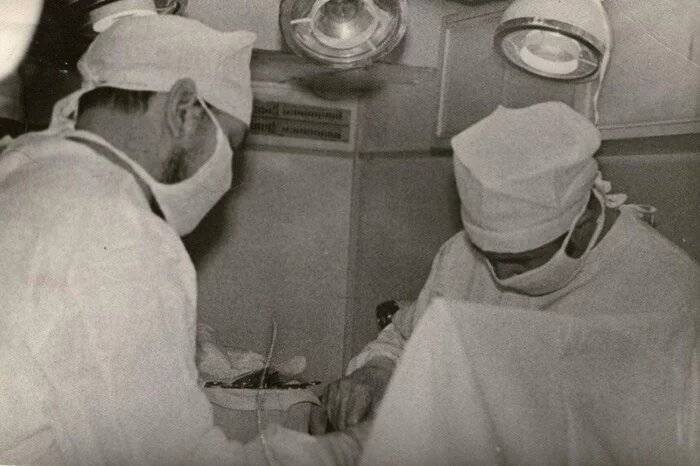 Source: pikabu.ru
Here is what Soviet newspapers wrote about Makarov:
In the city of Voroshilovsk [Stavropol - Approx. ed.] he created an orthopedic hospital ... In 1939, the hospital restored 103 disabled people to work, 14 of them did not get out of bed or, at best, barely crawled ...
Young surgeon // Pravda. 1940 March. P. 21.
Most of the patients are children between the ages of ten and fifteen. Of the thousands of operations performed by Makarov during his short-term practice, each one is worthy of a detailed description. The facts usually speak for themselves simply and convincingly ...
Surgeon Makarov // Ordzhonikidze Truth. 1941 April. P. 5
And here is what he wrote about himself:
From 01.03.1940 to 01.07 of the same year [after the end of the Soviet-Finnish war of 1939-1940. - Approx. ed.] worked as the head of the surgical department of the evacuation hospital No. 1626 in Stavropol. From 06.07.1941/1626/1941 he worked there in the evacuation hospital No. 1942 as the head of the surgical department ... In XNUMX, in the evacuation hospital department I headed, I proposed and developed a method of cytological diagnostics of wounds by the fingerprint method, and in XNUMX the Military Sanitary Directorate of the Red Army published work: "Cytology of wound exudate as an indicator of the process of wound healing" [in co-authorship with M.P. Pokrovskaya, Doctor of Medical Sciences - Approx. ed.]. All this time he continued to work in the boarding school for physically handicapped children, supervising its medical department. Due to gastric bleeding and non-transportable condition, he was left by the hospital during the evacuation, and after recovering during the occupation, he returned to his previous job - to an orthopedic boarding school ...
From the autobiography of M. S. Makarov
From modern research:
On July 20, 1962, an innovative surgeon performed the first operation to treat tuberculous kyphosis ... Thirty such operations performed by M. S. Makarov became the basis of his new scientific research ... By 1972, the surgeon performed 13 more such operations .. Methods "according to Makarov" forever entered the annals of orthopedics, traumatology and cytology. Thousands of patients, thanks to the unique operations of vertebraectomy, developed and carried out by M. S. Makarov, have become healthy people.
Kartashev A. V., Vorotnikov A. A. To the biography of Professor M. S. Makarov (1906–1977) //
History
medicine. 2016. T. 3. No. 2. P. 159–171.
The documentary film "Doctor Makarov" based on the materials of the round table dedicated to the 115th anniversary of the birth of Professor M. S. Makarov: