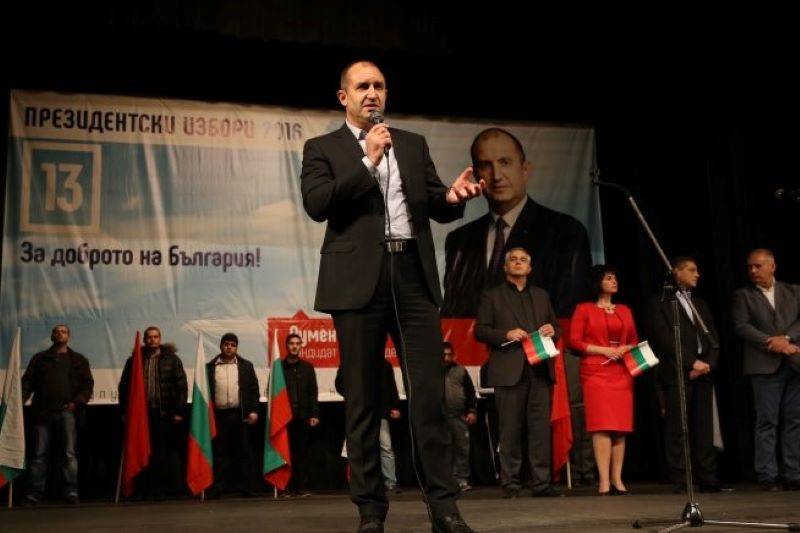 Recently, the head of the Bulgarian state, Rumen Radev, announced that the Crimean peninsula is now Russian. He made such a statement when answering a question during a political debate. Then Radev repeated this thesis, despite the reaction of Ukraine. In response, the US Embassy in Bulgaria expressed "deep concern" with President Radev's words about Russian Crimea.
It expressed its position on the Facebook page of the American diplomatic mission in Sofia.
The United States, the G7, the European Union and NATO have always been united in expressing their position that Crimea remains Ukrainian despite the continued Russian occupation.
- said the embassy, ​​clearly hinting that Bulgaria, which is a member of the EU and NATO, is moving away from the "general line of the party."
They noted that the countries that took part in the Crimean Platform summit, including the Bulgarian representatives, agreed with this. American diplomats noted that they did not and will never recognize Russia's desire to legitimize the "seizure" of the peninsula.
At the same time, Rumen Radev is leading by a large margin in the second round of the presidential elections in Bulgaria. This means that he will be re-elected and will remain the head of state.
Although the final vote count has not yet been completed, exit polls show that 66-67 percent of voters voted for him in the second round. This is confirmed by the preliminary results announced by the Central Election Commission of the republic. Reuters claims that the main reason for Radev's victory was his anti-corruption program. But, perhaps, his position on Russia also played a role. Many Bulgarian voters supported Radev's message that the endless conflict with Russia and the sanctions (which still practically do not work) are counterproductive.