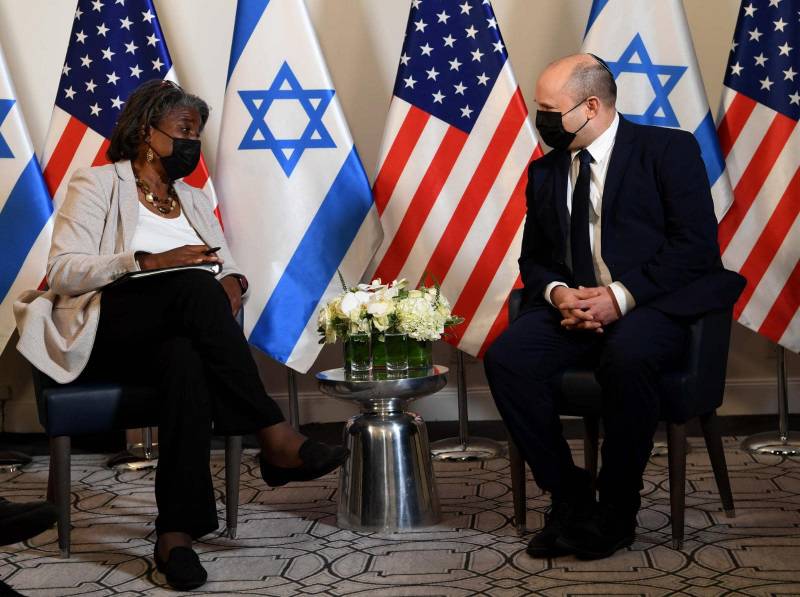 The American press, citing sources in the administration of President Biden, writes that the United States opposes Israeli attacks on Iran's nuclear program facilities. Such a publication was carried out in a large American edition of The New York Times and became the first of its kind in at least the past few years.
NYT journalists write about Washington's warning to Israel about the counterproductiveness of attacks on Iran's nuclear program, including the assassinations of nuclear physicists, explosions at uranium enrichment facilities, etc.
NYT:
US officials warned Israel that such attacks actually forced Iran to return to the uranium enrichment system, making it even more efficient.
American reporters write that there is a "behind-the-scenes discussion" between Washington and the Israeli authorities. The United States is attempting to return Iran to compliance with the agreements in the format of the "nuclear deal", which, in fact, stopped working under the presidency of Donald Trump. Israel opposes that its participants return to this deal.
American press:
The Israeli authorities have rejected the US warning about the counterproductiveness of attacks on the Iranian nuclear program.
This indicates the emergence of significant disagreements between the United States and Israel, assuming, of course, that the NYT publication is 100% accurate.
The American newspaper notes that in less than 2 years, 4 explosions occurred at Iranian nuclear facilities, and a well-known scientist involved in the nuclear program (Mohsen Fakhrizadeh) also died. All of these acts are believed to have a direct connection with Israel.
NYT:
Washington pointed out to the Israelis that such actions may be tactically satisfactory, but counterproductive in the long run.