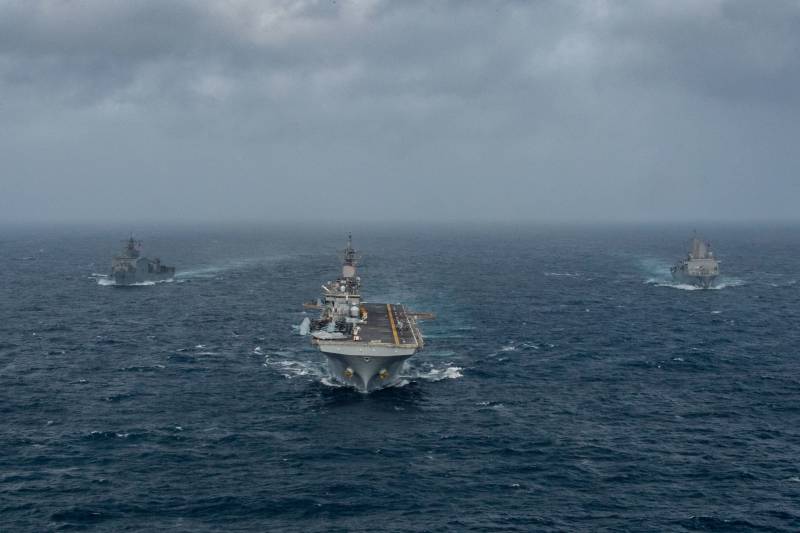 American aircraft carriers no longer play a significant role in modern military conflicts, as they did during the Cold War. And this is to blame for the emergence of new missiles in Russia and China, such as the hypersonic Zircon, capable of sending an entire "floating airfield" to the bottom. Writes about this the author of an article for the American edition of the Wall Street Journal Jerry Hendrix.
The development of anti-ship missiles negates all the advantage of American aircraft carriers, which are unable to perform their tasks due to the inability to approach the coast at a sufficient distance, the author writes. Currently, the US Navy does not have a carrier-based aircraft capable of striking targets located at a considerable distance from the ship.
In 1996, the range of the US aircraft carrier air group was 1400 km and not a single anti-ship missile could reach the ship. In 2006, this radius was reduced to 900 km, and Russia and China have developed missiles capable of hitting targets at ranges over 1 km. Air groups can no longer carry out massive strikes against ground targets.
The point is, writes Hendrix, that the US Navy has removed from service the A-6 Intruder carrier-based attack aircraft, capable of operating at a distance of 1400 kilometers with a full bomb load, and has not received a new aircraft with similar performance. The F / A-18 Super Hornet in service has a combat radius of no more than 900 km, which is no longer relevant in a modern military conflict. The same can be said for the deck versions of the F-35B (720 km) and F-35C (1120 km).
Aircraft carriers, which proved to be excellent during the conflict in Iraq or Yugoslavia, cannot approach the coast of China or Russia to give work to their
aviation
, as one anti-ship missile can send a ship worth $ 13 billion to the bottom.
If in the near future the Navy does not have a new aircraft with a long range, the role of aircraft carriers in a military conflict with an equal enemy will become insignificant, Hendrix sums up.