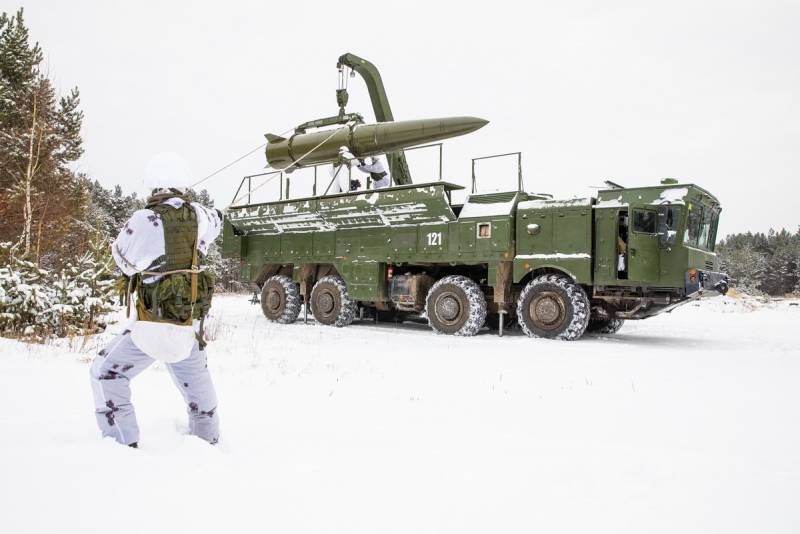 The colder it gets, the more the likelihood of a Russian military invasion of Ukraine increases. This is the conclusion reached by American intelligence, intelligence writes CBS News.
The United States continues to assert about the allegedly impending "military invasion" of Russian troops into Ukraine and even warns its European allies about this. Following the Pentagon, whose official representative John Kirby has been announcing the "armada" of Russian
tanks
ready to attack, American intelligence also voiced its opinion, saying that the colder it gets, the greater the likelihood of a Russian invasion of Ukraine.
Intelligence officials say the West has very little time to intervene and prevent Russia from realizing its nightmarish plans. It is emphasized that there are no more than a few weeks left and it will be too late. At the same time, the Americans, declaring this, risk nothing. An offensive will begin, they will say that they were warned, and will not start, since no one is planning it, they will say that they allegedly "frightened" the Russians with their warning.
The statement about the cold may be strange, but, incidentally, in the West, the victories of the Soviet army in the Great Patriotic War are attributed either to frost, or to rain, or to something else.
Let us note that the situation around Ukraine has been tense for a long time precisely because of the fault of the United States with these unsubstantiated statements. There is a feeling that the Americans are preparing some kind of provocation with the help of the Ukrainians in order to drag Russia into a military conflict and accuse it of an attack on Ukraine. And there, "on the sly," Nord Stream-2 could be completely shut down and the fleet was brought into the Black Sea and something else could be thought of.