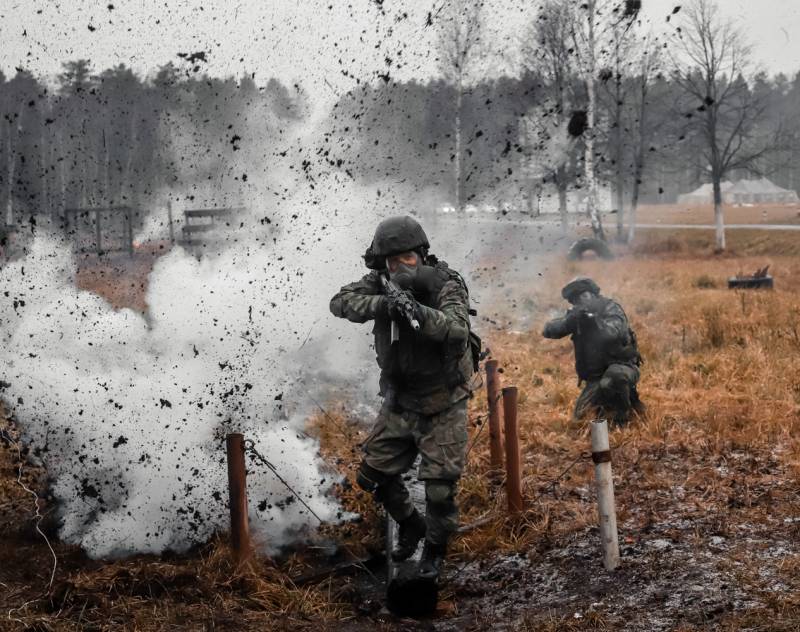 Russia continues to accumulate troops on the border with Ukraine, the Russian army will reach full readiness for an attack by January next year. This statement was made by the head of the Main Intelligence Directorate (GUR) of the Ministry of Defense of Ukraine Kirill Budanov.
Ukrainian intelligence has established the timing of the offensive of the Russian army to Ukraine. According to the GUR of the Ukrainian Ministry of Defense, the attack will not occur until January.
The thing is that an attack requires forces, but they are not present now, but they will be there by January.
According to Budanov, while the Russian army is concentrating near the Ukrainian borders, the Russian special services are conducting a large-scale special operation aimed at destabilizing the situation inside Ukraine. According to intelligence, Russia is preparing several crises for Ukraine at once - migration, energy and economic.
It turns out that it is not the government and the president of Ukraine that are leading the country into a new crisis, but again Russia ...
Against this background, Defense Minister Andrei Reznikov visited Washington, where he met with the head of the Pentagon, Lloyd Austin. Following the meeting, Reznikov made a whole speech, the essence of which boiled down to the fact that the United States comprehensively supports Ukraine, and American intelligence works together with the Ukrainian one.
In response, Austin uttered traditional phrases about support for Ukraine's sovereignty, interaction and territorial integrity. He did not forget to mention the "Russian aggression", which is what Kiev wanted to hear.