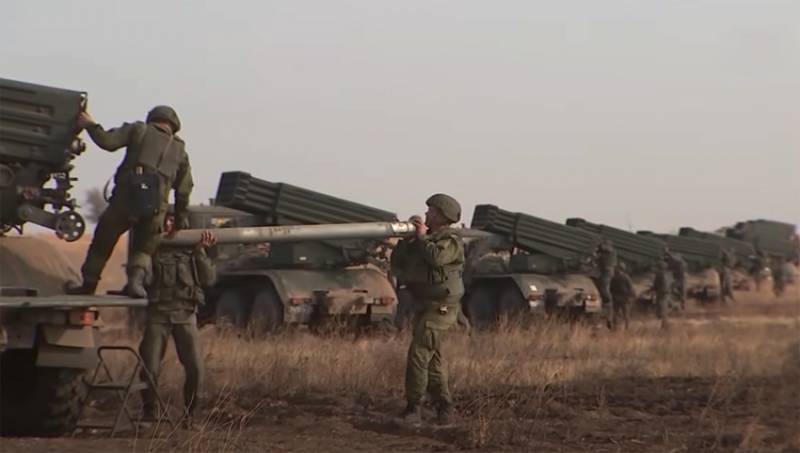 Today, November 19, in the Armed Forces of the Russian Federation, the missilemen and artillerymen celebrate their professional holiday. This is one of those professional military holidays of the country, which was established during the Great Patriotic War. The establishment took place in October 1944, when the Soviet leadership appreciated the role of artillery in the fact that the Nazis and their henchmen were expelled from the Soviet Union.
The very date of November 19, which was determined as a holiday, has a direct reference to the events of the greatest battle in
stories
humanity - Stalingrad. On November 19, 1942, artillery guns with their powerful volleys actually opened the Red Army's counteroffensive near Stalingrad, which ultimately brought victory in the battle and in many ways turned the tide of the war.
When missile systems began to enter service with the troops, the holiday received the name that it still retains today - the Day of Rocket Forces and Artillery. To date, the MFA includes units and formations of missile forces and artillery from the Ground Forces, as well as artillery from the Airborne Forces and coastal troops of the Russian Navy.
The missile forces and artillery are armed with complexes and installations that are effective in their lethality, including the Tornado MLRS in various modifications, the Iskander OTRK, the Msta-S self-propelled guns and other weapons. Modern rocket systems and multiple launch rocket systems are often called the heirs of the "Katyusha" - the famous barrelless field artillery installation, which, as part of batteries during the war years, inflicted significant damage on the Nazi troops and their henchmen.
Tactical missile and artillery weapons today are capable of providing the Russian troops with the necessary advantage in the desired area in the event of a real combat clash. Numerous military exercises allow servicemen to improve their skills, to choose the most optimal options for using artillery and rocket launchers of high lethality.
Video of the Ministry of Defense of the Russian Federation:
"Military Review" congratulates all involved in the holiday!