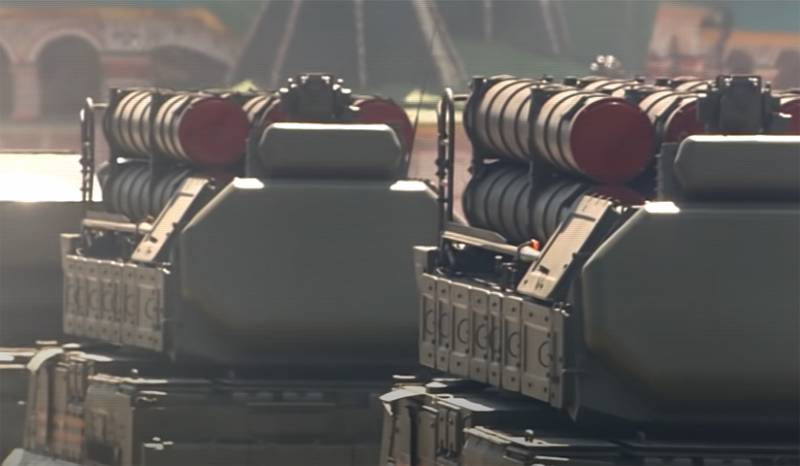 For the first time, a new version of the Buk anti-aircraft missile system was demonstrated at a parade in Moscow last year, 2020. This is the Buk-M3 installation, which significantly differs in its tactical and technical characteristics from the initial version of the air defense missile system. The first versions of the anti-aircraft missile system were adopted by the USSR Armed Forces more than 40 years ago. Over the years, the complex has become widespread, to this day it remains in the armaments of the armies and those countries that today can hardly be called friendly in relation to Russia.
The modern modification Buk-M3 is capable of many things. She can not only cope with a manned
aviation
, but also capable of shooting down various types of drones. "On the shoulder" of "Buku-M3" enemy strike drones.
Also SAM "Buk-M3" has characteristics that allow it to intercept ballistic missiles in certain parts of their trajectory.
An anti-aircraft missile system is not only about missiles. This is both the radar segment and the platform itself. For the modern version of the complex, the chassis has become more secure, its cross-country ability has increased, which makes it possible to quickly transfer the air defense system to the desired point.
The program "Military Acceptance" on the "Zvezda" channel tells about how such anti-aircraft systems are produced, what experiments are carried out on weapons before they are sent to the troops.
"Buk-M3": on guard of the country's air borders.