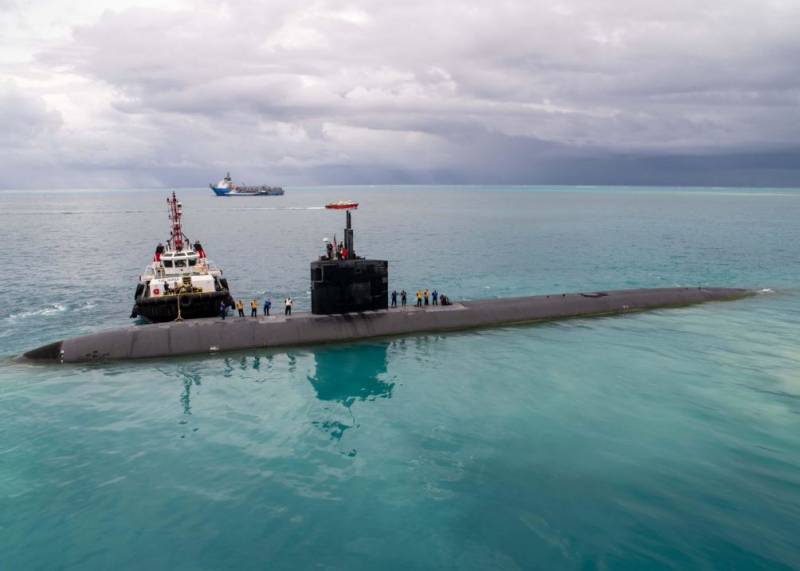 Underwater Officials
fleet
The US Navy said that the "navigation stop" does not entail the termination of the activities of all submarines of the US Navy, but involves the implementation of a number of procedures for the revision of navigation. In particular, submarine crews will review navigation planning, operations, and risk management by learning the lessons learned from the Connecticut accident in the South China Sea. The temporary suspension of navigation is reported in a joint statement by Vice Admiral William Huston, Submarine Commander, and Rear Admiral Jeffrey Jablon, Pacific Submarine Commander.
Experts argue that maintaining a submarine's stealth is not easy, and even harder in the South China Sea. The USS Connecticut crashed into an underwater rock due to the difficult topography of the South China Sea, but we should not rule out errors in the navigation of the American fleet. No wonder Admiral Houston clarified that the fleet will work on the lessons of the collision of the Connecticut nuclear submarine with an underwater object. The data is being checked whether this underwater rock was even plotted on the navigation chart of the submarine fleet.
At the same time, the American commander noted the high standards that the US Navy sets for candidates for filling positions on submarines. Therefore, one should not focus on the possible human factor: the crews of American submarines, the admiral says, are staffed with real professionals. At the same time, the commander, watchman and two more servicemen from the submarine have already been relieved of their posts. The command still noted that there was a certain share of the fault of the senior officers of the submarine in the incident.
At the same time, the US Navy emphasizes that they took it very seriously
history
with the collision of the Connecticut submarine. After all, it speaks of the presence of certain problems in the field of underwater navigation, and these problems need to be resolved as soon as possible. As US Navy Secretary Carlos Del Toro noted, the oceans are a very dangerous environment, and the Navy bears full responsibility for operations in the ocean depths.
In addition, do not forget that the cost of repairing a submarine after such a collision will be very high. That is, the fleet suffered serious financial damage due to navigation errors. The cost of the submarine is about $ 3 billion, and the US Navy is unlikely to want such expensive submarines to find themselves in such, to put it mildly, unpleasant situations. Therefore, the American naval forces took care of the issues of adjusting the navigation plans.