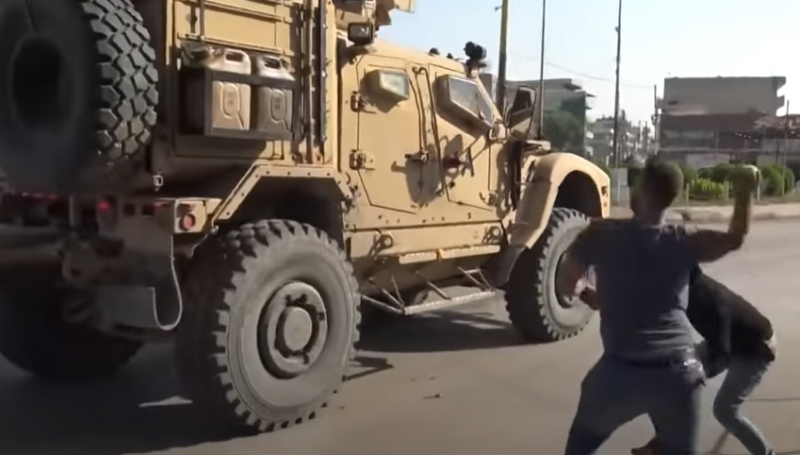 Residents of one of the Syrian villages did not allow a column of US Army armored cars to pass through their village, throwing stones at the Americans. The armored vehicles have returned to base, Syria TV reported.
According to the publication, a convoy of American armored vehicles tried to pass through the Syrian village of Tel-Zakhab in the suburb of Qamishli, Hasseke province, but the villagers blocked their road. Stones and other improvised objects were thrown at the Americans, the soldiers took cover behind the armor of four armored vehicles. Local aggression forced the Americans to turn around and leave the village, going to their base.
It is noteworthy that the convoy of armored cars was covered from the air by two American attack helicopters, which went to the base following the ground vehicles.
The villagers (...) blocked the path of the American occupation column (...) stoned it and forced it to return to one of their illegal bases
- the TV channel said.
It should be noted that this case is far from the only one that occurred in the Khaseke province and in the Kamyshli region. Last year, the Americans got lost and got into one of the villages, where they were pelted with stones. In response, they opened fire and killed the teenager. Only the timely appearance of the Russian military police helped to avoid further bloodshed. The Russian military took the Americans out of the village.
The Russian military also fell under the stones, especially when they patrolled the areas inhabited by Kurds with the Turks.