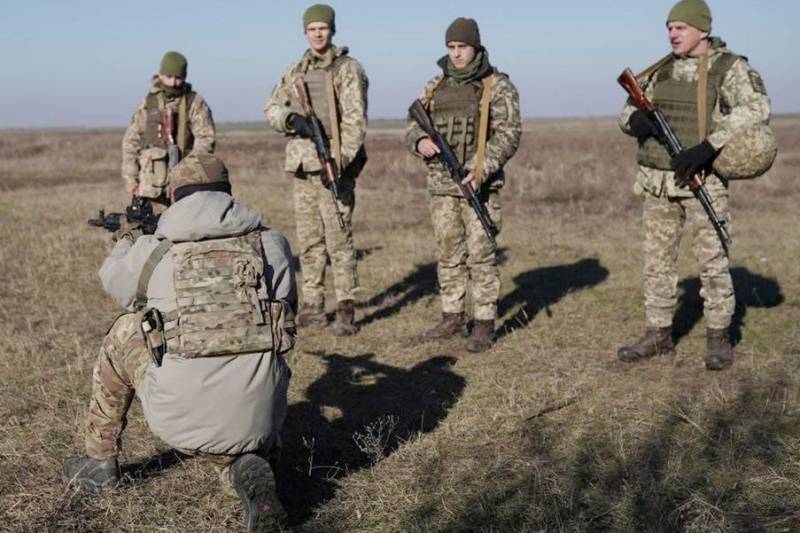 At one of the military training grounds near the Crimean border, Ukrainian marines staged a tactical exercise. As part of the maneuvers, live firing is carried out.
This was stated in the press service of the Joint Forces of the Armed Forces of Ukraine on their Facebook page.
At one of the training grounds, near the administrative border with the temporarily occupied territory of the Autonomous Republic of Crimea, battalion tactical exercises were held
- said the Ukrainian military.
They noted that a battalion of marines, a company
tanks
and an army helicopter unit.
The scenario of the exercise involved the suppression of an attempted invasion by the enemy Marine Corps. The conditional attack was repulsed by the Marines of the Armed Forces of Ukraine, with the support of artillerymen and a tank unit. They allegedly did not allow to break through the defenses and drove the "aggressors" back. Previously, they carried out a raid and occupied several important heights. At the same time, it is not entirely clear what "preliminary" means. Did the exercise scenario assume that the "aggressor" would begin to attack in the direction that the Ukrainian commanders had previously determined?
The participants in the maneuvers are required not only to fulfill the assigned tasks, but also to make independent decisions. The command notes that the exercise is going well.
Their actions were watched by the commander of the Joint Forces of the Armed Forces of Ukraine, Lieutenant General Sergei Naev. He noted the importance of holding such events to maintain the combat capability of the Ukrainian army. Naev is one of the few representatives of the generals of the Armed Forces of Ukraine, who has retained his position in recent months.