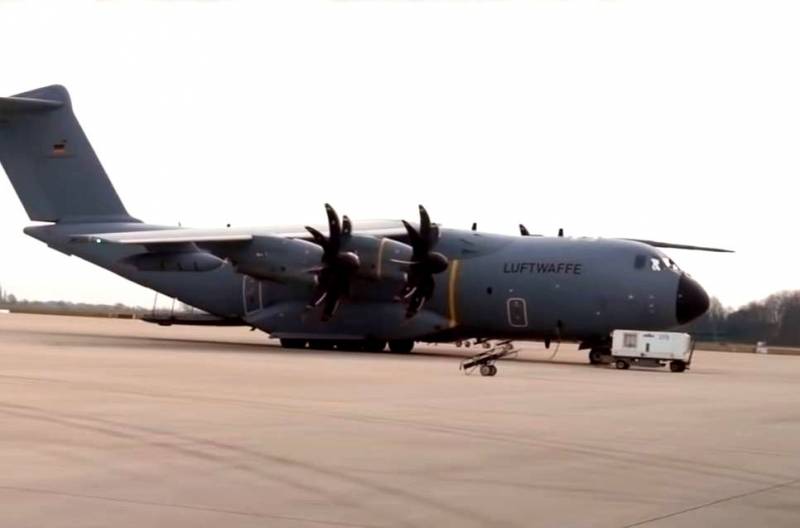 The events on the border of Belarus and Poland, the concentration of Russian troops on the border with Ukraine and the build-up of nuclear weapons by China, from the point of view of the United States, are reasons for strengthening the shaken relations with Germany, a long-standing and serious ally in Europe. The United States sent a delegation to Berlin led by Senator Chris Kuhn, one of the associates of incumbent President Joe Biden. The main purpose of the visit is to agree with the German authorities on the further policy of the FRG in the field of defense and security.
Most of all, the United States is concerned about the desire of a number of German political parties to withdraw the American nuclear
weapon
... Currently, at least 20 American B-61 nuclear bombs are stored at the Büchel airbase, and a fleet of Tornado fighter-bombers is also operating to deliver aerial bombs. However, the Greens and Social Democrats are demanding the removal of American nuclear weapons from the territory of Germany.
Germany wants to be an observer in the nuclear weapons treaty between the US, France and the UK. In addition, Norway also claims to be an observer. If Norway and Germany become observers, then other NATO members - from Belgium and the Netherlands to Italy and Spain - may demand similar status.
In Berlin, namely in the Social Democratic Party of Germany, they want the United States to take out nuclear bombs from the country, and are also considering the possibility of introducing a moratorium on the replacement of fighters for a long time. Rolf Mützenich, one of the key SPD functionaries, is a longtime supporter of nuclear disarmament. He relies on the left-wing youth of the party and is going to rally the Social Democrats under his pacifist slogans.
Naturally, such sentiments in the SPD (the party won the recent elections in Germany) cannot but alert the United States, especially in the difficult political situation in the world. As for the potential German chancellor, he remains silent on this issue for now.
However, it is clear that he is unlikely to inherit the policy of Angela Merkel: the Social Democrats still have a political platform different from the CDU / CSU. However,
история
she knew the Social Democratic Chancellors, who skillfully combined the policy of detente with the buildup of armaments. Willie Brandt is an example of this.
Gerhard Schroeder and his Foreign Minister Joschka Fischer, for all their leftist rhetoric, by the way, signed an order on participation in NATO air strikes against Serbia. So it is possible that the Americans will indeed be able to put pressure on the Social Democrats and the Greens and ensure that Berlin refrains from going over to the implementation of the plan for the withdrawal of American nuclear weapons from its territory for the time being.