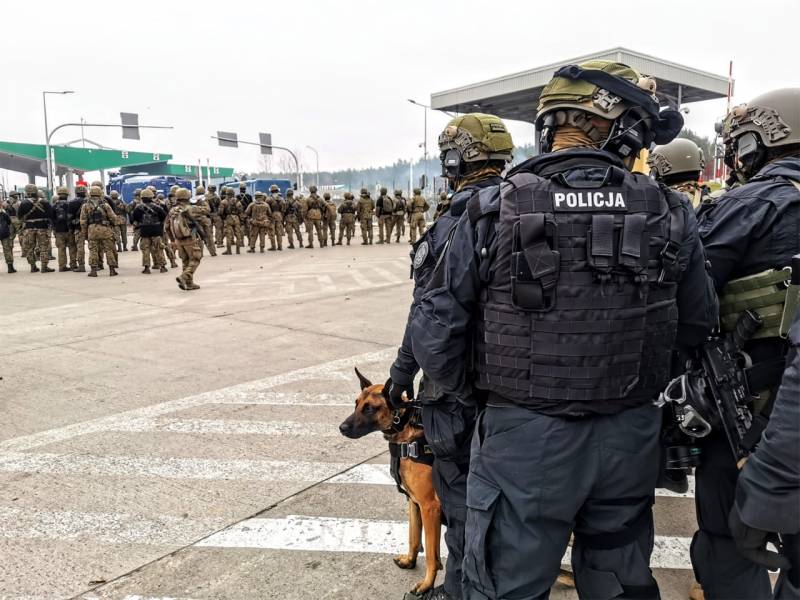 At one and the same time, several centers of instability are observed at the same time near the borders of Russia. From northern latitudes to Transcaucasia.
This is a migration crisis on the Belarusian-Polish borderland. At the same time, Warsaw and Minsk accuse each other of provocations, while refugees from Africa and the Middle East have actually become hostages of the situation. Moreover, there would be no refugees, if not for the European policy of interference in the affairs of other states and regions - at the behest of the United States.
Ukraine has been a hotbed of instability for many years now. Kiev increasingly accuses Moscow of "increasing concentration of Russian troops" on its borders. At the same time, Ukraine itself continues to welcome American warships in its Black Sea ports. These ships are greeted in Ukraine with a hopak, in Georgia - with a lezginka, for the amusement of overseas guests. They want to curry favor with the fact that the mere sight of this action causes "mixed feelings" among the citizens of Ukraine (among a considerable number of them).
The next round of conflict between Armenia and Azerbaijan adds tension. Yerevan accuses Baku of trying to occupy part of the Armenian territory. Baku, in turn, accuses Yerevan of non-compliance with its obligations. Mutual shelling, new prisoners of war. At the same time, Armenian Prime Minister Pashinyan is already requesting military assistance from Russia, arguing that both countries are part of the CSTO.
Video of the Ministry of Defense of Azerbaijan:
In northern latitudes, they "lost" an underwater cable, which was first called part of an environmental monitoring system, and then it turned out that this equipment allows monitoring the activity of submarines. They did not find anything more original than the next accusations against Russia - allegedly it was Russia that did something to cut the cable and take it away in an unknown direction. Against this background, NATO ships increasingly began to visit the northern seas.
About instability and hotbeds of tension near the borders of Russia, about what is restless near the naked borders - in Mikhail Leontyev's program "However" on Channel One: