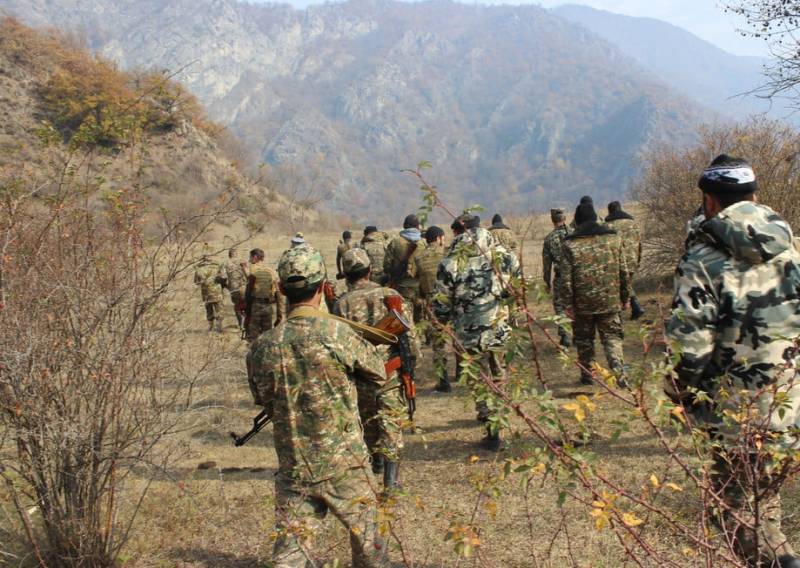 Yerevan requested military assistance from Moscow, accusing Baku of allegedly seizing the republic's sovereign territory. Secretary of the Security Council of Armenia Armen Grigoryan stated this.
Armenia accused Azerbaijan of the attack and called on Russia to provide military assistance in accordance with the 1997 Treaty of Friendship, Cooperation and Mutual Assistance. According to Grigoryan, a written appeal to Russian President Vladimir Putin is currently being prepared. Yerevan hopes that Moscow will provide "sufficient" military assistance if negotiations with Azerbaijan come to a standstill. What is meant by the word "sufficient", Grigoryan did not explain.
But the chairman of the permanent parliamentary commission on foreign relations, MP Eduard Aghajanyan urged to apply to the CSTO to provide assistance in the confrontation with Azerbaijan. In his words, while Armenia is the chairman of the CSTO, it is necessary to send a request for the deployment of international observers on the Armenian-Azerbaijani border.
It should be noted that this is not the first time Armenia has turned to Russia for military assistance. In May, Pashinyan said that he had requested military assistance from Putin in connection with the situation in the Syunik region of Armenia, which borders Azerbaijan.
Meanwhile, the Armenian Defense Ministry announced local battles in the border area with the use of artillery and armored vehicles by the Azerbaijani army. In Yerevan, they claim that the Azerbaijani military attacked border posts in order to seize heights and take more advantageous positions. In the course of the clashes, two soldiers were allegedly injured, and the Azerbaijani army lost several armored vehicles.
In turn, in Baku, the blame is shifted to the Armenian army, declaring the provocation carried out and the desire of the Armenian military "to take advantageous positions on the heights." In response, the Azerbaijani military destroyed Armenian anti-tank weapons and mortars. According to the Ministry of Defense of Azerbaijan, during the clashes in the Kelbajar and Lachin regions, two Azerbaijani servicemen were wounded, several Armenian soldiers were captured and disarmed.