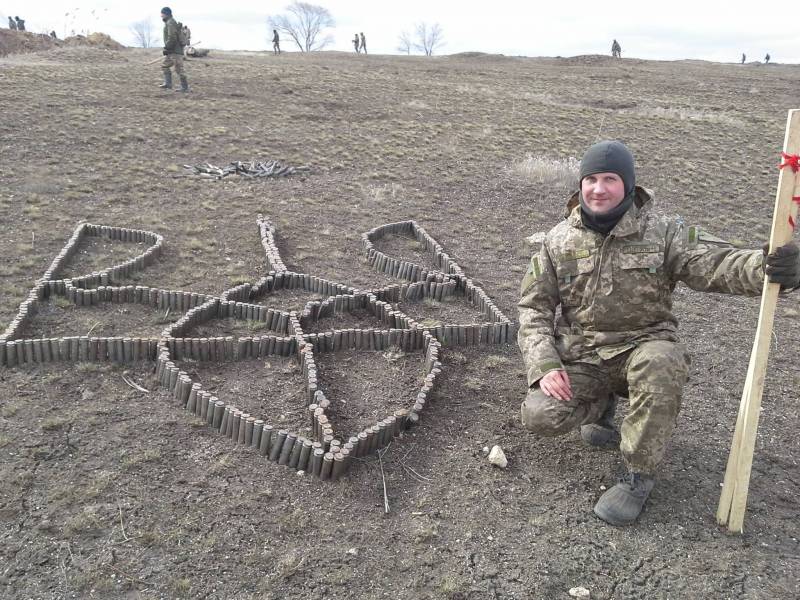 Armed Forces Armed Forces
After NATO Secretary General Stoltenberg could not really answer how close to the borders of Ukraine "Russia is concentrating its troops", they decided to "help" him from Kiev in this regard. In particular, it was announced that "it is precisely known about the increase in the concentration of Russian troops in the western direction." What kind of "western" direction we are talking about is not specified.
On the air of one of the Ukrainian TV channels, the adviser to the head of Zelensky's office, Oleksiy Arestovich, who represents Ukraine in the Trilateral Contact Group on Donbass, made several statements on this matter.
According to Arestovich, who is famous for quite resonant or ridiculous statements, Ukraine "has nine defensive scenarios in case of an escalation of the situation on the borders." According to him, all these scenarios are "worked out in detail and provided materially." It turns out that they were formulated by Kiev back in April 2021. At the same time, the Ukrainian adviser did not give any specifics on the air of TV.
As Ukrainian users joke about Arestovich's statement:
9 defense scenarios - these are 9 countries to choose from, to which Arestovich & Co. is going to flee in the event of a change of power.

Arestovich said that today "both the concentration of the Russian army and the accumulation of migrants at the Belarusian borders are extremely dangerous for Ukraine."
The adviser to the head of the presidential office of Ukraine pointed out that "the presidential vertical reacts and understands the level of danger."
Arestovich:
A large-scale special operation has already begun. It began at the moment when the hand of the first illegal took up the fence at the Belarusian border.
Let us remind you that earlier the SBU drew maps on which they indicated "5-6 directions of the Russian troops' offensive." One of the arrows corresponded to the Belarusian direction. Now, instead of the offensive of the "Russian troops", they draw maps with potential directions of the migrants' breakthrough. One of these is through the Chernobyl zone towards Kiev.