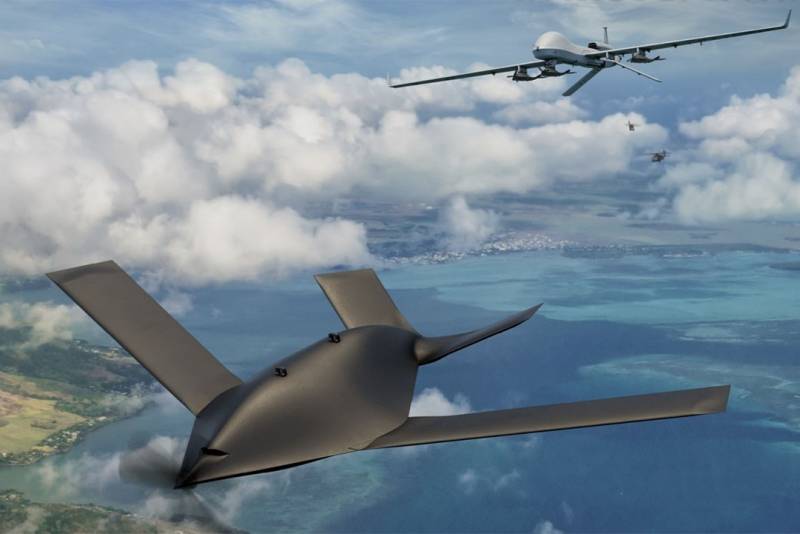 The image is illustrative.
In the United States, a strike drone has appeared, so far unnamed and capable of carrying up to 16 Hellfire missiles. That's double what the MQ-1C Gray Eagle UAV can take aboard.
This information was received by the American magazine Breaking Defense from two sources familiar with the program.
The prototype of the new drone was built and launched by General Atomics. Its real image does not yet exist. The American press notes that it has more firepower than any of the unmanned aerial vehicles of the US armed forces. The previously unreported drone made its first test flight this summer at the Desert Horizon test site in the Mojave Desert.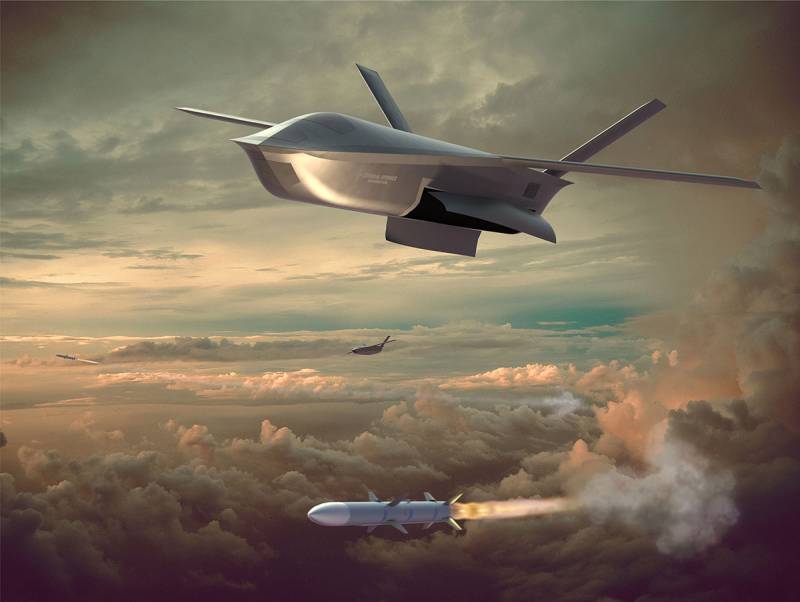 When creating the drone, innovations were applied that allow it to operate in difficult conditions. According to the source, the drone requires less than 250 meters of level surface to take off and land. Suitable for it are field airfields, dirt roads, dry riverbeds, and even, perhaps, the decks of ships.
When asked by journalists to comment on this information, the representative of General Atomics, K. Mark Brinkley, refused, citing secrecy.
Earlier, the agency for advanced development in the field of defense DARPA instructed American manufacturers to create an unmanned vehicle that will be launched from the side of bombers and attack air targets. General Atomics, being one of the candidates for the creation of such UAVs, visualized its version of the project this summer.