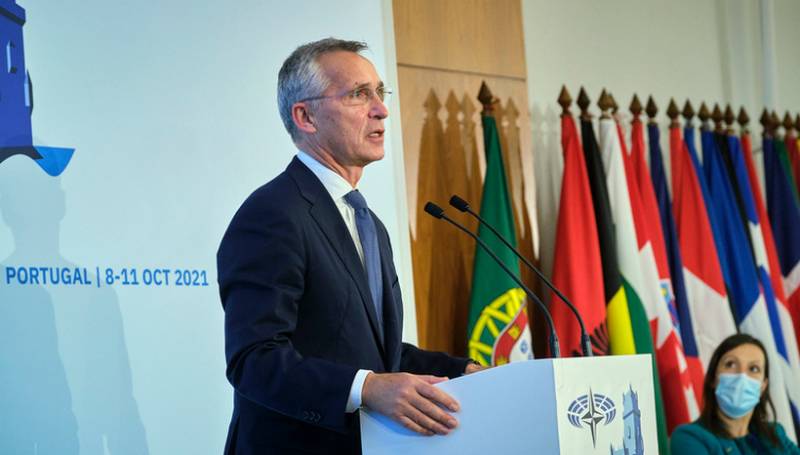 Ukraine's desire to join NATO will remain unfulfilled for a long time to come, since some countries that are members of the alliance simply do not want to see Ukraine as a member of this military-political bloc. According to NATO Secretary General Jens Stoltenberg, there is no consensus in the alliance.
It was precisely the lack of consensus on Ukraine's possible NATO membership that Stoltenberg explained his endless promises to Kiev "about an early accession." According to him, it is unlikely that in the near future the countries entering the alliance will agree and invite Ukraine to become a full member of NATO.
In the meantime, despite the demands of Ukrainian President Zelensky to accept the country into the alliance, Brussels is getting off with general phrases of "support", the need for reforms in the army and the fight against corruption. It is necessary to say and promise something, because if they declare that NATO membership "does not shine" for Kiev for a long time, Ukraine may be "offended" and not let the US and NATO troops enter its territory. And so they promised - and here's a springboard for confronting "aggressive" Russia.
So the NATO secretary general will continue to declare support for "the sovereignty of Ukraine and its territorial integrity" for a long time to come. In Kiev, they also understand this, but they pass off these standard messages as a "breakthrough" and continue to feed the people with promises that "just about" happiness will come. But so far, in reality, Ukraine is not admitted to the alliance.
Recall that the country's entry into NATO and the European Union is spelled out in the Ukrainian constitution. Changes to the basic law of the state were made during the presidency of Petro Poroshenko. Zelenskiy also advocates for the European future of Ukraine, only now it is impossible to join there.