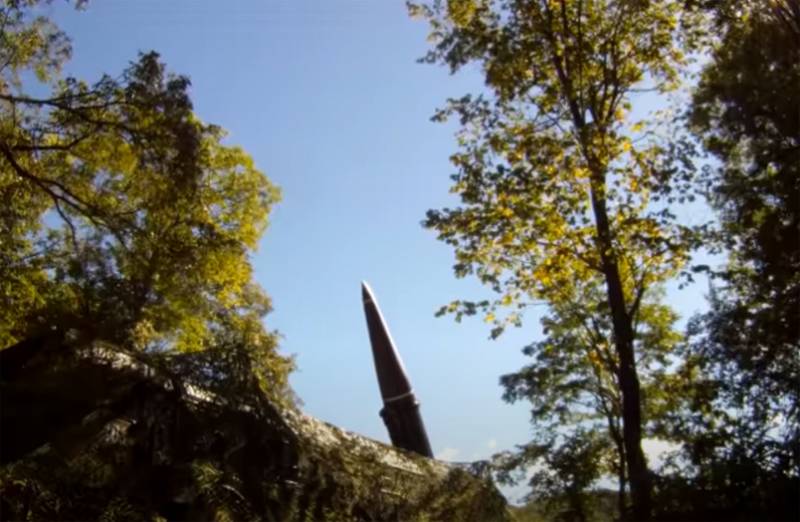 Poland is reacting to the statement of Alexander Lukashenko with an initiative to deploy Russian-made Iskander tactical missile systems on the country's borders. As Voennoye Obozreniye has already reported, Lukashenka believes that in this way "it is possible to cool the ardor of the West". Minsk is talking about the growing threat from NATO troops and the need to respond to such a threat.
The Polish press points out that "Lukashenka wants to get Russian Iskanders in order to" threaten practically all of Eastern Europe from the Belarusian forests ". In particular, Polish journalists remind that the declared range of use of Iskander missiles is up to 500 km. In Polish media:
This means that the whole of Poland, as well as the territories of the Czech Republic, Slovakia, and Hungary, may be under attack.
Separately, it is noted that from the territory of Belarus "the entire northern and western parts of Ukraine can be shot through."
Columnist Claudia Stawska at Wirtualna Polska:
The capabilities of the Russian Iskanders are such that their missiles can carry a nuclear warhead with a yield of up to 50 kt. For comparison, the power of the American atomic bomb "Malysh", dropped on Hiroshima, was about 16 kilotons.
At the same time, the Polish press reminds that so far the only person who has criticized Iskander OTRK "after practical use" is Armenian Prime Minister Nikol Pashinyan. However, after that, they said in Yerevan that "the prime minister was not informed correctly".
The Polish press notes that Europe has a high population density, and therefore any use of the Iskander OTRK can lead to huge losses.
Meanwhile, the Polish media also indicate that the West itself has recently done everything to turn Minsk against itself and bring it closer to Russia. In the comments of Polish readers, it is noted that "it would be strange to expect bouquets of flowers from a person who was tried to be thrown from the presidency a few months ago with the active support of this process from the authorities of Poland itself." That is why Lukashenka's rhetoric is one that is clearly not peaceful.