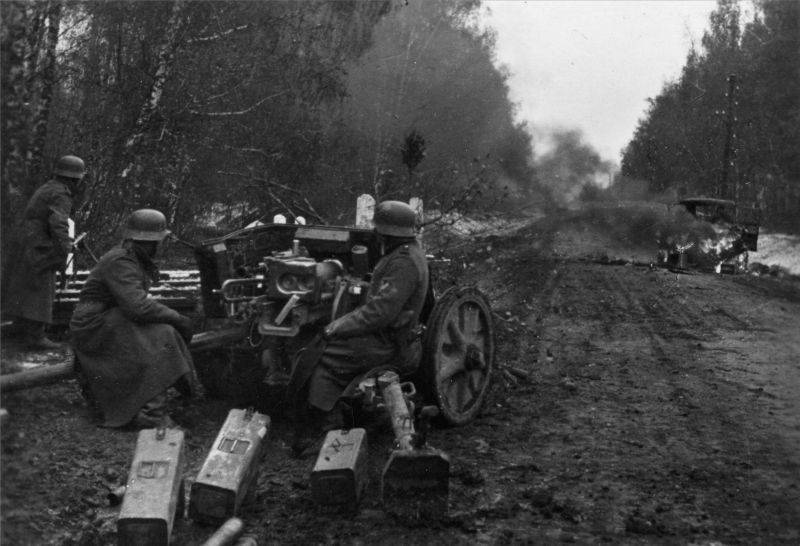 German troops in 1941 stood on the threshold of Moscow and were already preparing to capture the capital of the Soviet Union, but one factor intervened in the course of the war, which was not taken into account by the German generals. Writes about this by the author of an article for the German edition of Die Welt.
Germany planned to end the war against the Soviet Union that began on June 22, 1941, as soon as possible, writes Sven Kellerhoff. Despite the losses of German troops that followed in the first three months of the war, Berlin was already preparing for the capture of the Russian capital.
On September 78, the German command began Operation Typhoon, the task of which was to defeat the Red Army near Moscow, which had suffered even greater losses since the beginning of the war. As part of this operation, the Germans were going to "break the backbone" of Soviet Russia, as Colonel-General Franz Halder wrote. The Germans concentrated XNUMX divisions, numbering almost two million people.
Initially, everything went as planned at the German headquarters, the author notes. The German troops managed to create several boilers near Vyazma and Bryansk, Halder had already planned the capture of Moscow, but everything changed in an instant - the autumn rains began, turning the roads into impassable mud.
Tank
the columns, instead of rushing to the Russian capital, got stuck on the off-road, the rear fell behind, the offensive stopped.
Thus, Kellerhoff is sure that the rains unaccounted for by the German command did not allow the Germans to continue their attack on Moscow and capture the Russian capital. At the same time, the Russians took full advantage of the respite and put their units in order, preparing to repel the German offensive. The weather factor played a decisive role in the battle of Moscow, he sums up.