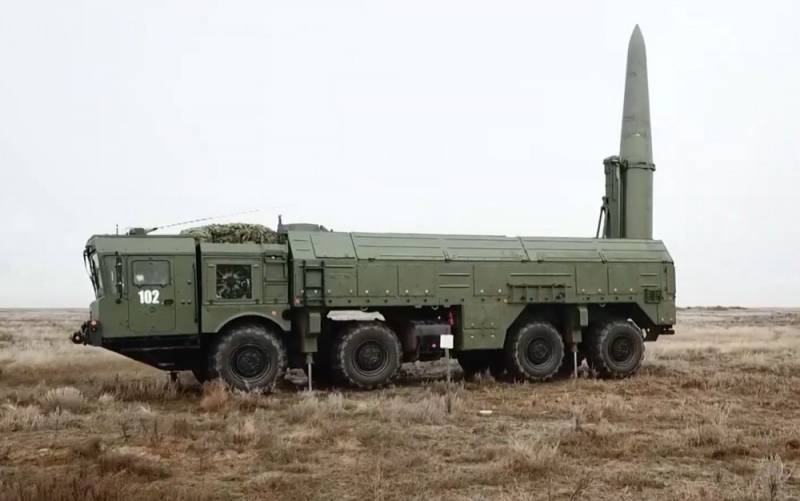 The Belarusian leader intends to receive Russian operational-tactical missile systems "Inskander-M". According to him, several divisions of OTRK could significantly cool the ardor of Western countries.
Belarus needs missile systems capable of hitting targets at a great distance, Lukashenko said. At present, Belarus has a "Polonez" MLRS with a firing range of 300 km, but this is not enough. At the same time, the Russian Iskander-M OTRK has a declared range of 500 km. The Belarusian president would like to place "several divisions" in the western and southern directions in the border area, as they say, "just in case."
According to Lukashenko, he has already raised the issue of the delivery of missile systems in conversations with Russian President Vladimir Putin. He told about this in an interview with the magazine.
"National Defense"
... Strengthening the defense is necessary against the background of difficult relations with the European Union, which has been completely spoiled recently. Brussels blames Minsk for a new migration crisis.
Note that recently Belarus has been actively purchasing Russian weapons. Lukashenko said in September that Minsk intends to spend $ 1 billion on equipping the army. Among the weapons that Belarus intends to purchase in the near future were the S-400 Triumph air defense systems, Pantsir-S air defense missile systems, Tor-M2 air defense systems, Su-30SM multipurpose fighters, and other weapons. The issue of re-equipping the Belarusian army with a new Kalashnikov AK-12 assault rifle is being considered, batch
weapons
entered for experimental military operation.
In addition, Minsk opened the country's airspace to Russian long-range bombers and strategic missile carriers. Now Russian planes will patrol over Belarus on a permanent basis.