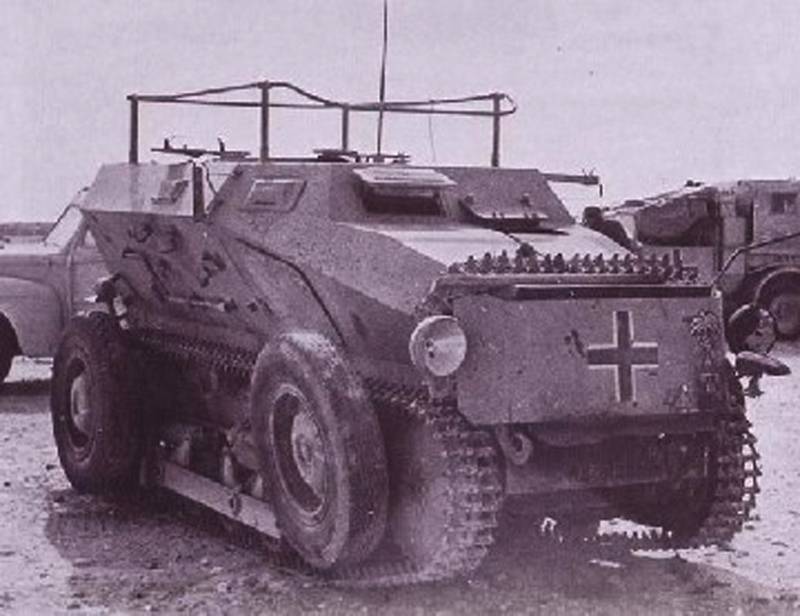 During the years of World War II, especially in its first half, German troops replenished their arsenal thanks not only to factories working directly for the Wehrmacht. The Nazis did not disdain the captured military equipment either. Part of it fell into the German units during the battles, some turned out to be actually poured in due to the absorption of the divisions of other European states by the Nazi army.
By and large, the Wehrmacht in terms of the use of captured equipment was not so picky that the command was unequivocally saying: it would definitely not use this military equipment. In the course of hostilities, almost everything that could shoot or protect personnel was used.
Tankettes of the Austrian troops, which in 1938 became an integral part of the German army, please. Captured guns and armored vehicles inherited from the French - and it will go.
By the way, there were a lot of Austrian military equipment in the Wehrmacht. And it was used on a variety of fronts, including the battles of the so-called African military campaign.
Among others - Sd.Kfz. 254. This is an unarmored wheeled-tracked tractor that was developed in Austria in the mid-1930s and was named RR-5 (Räder-Raupen). As part of the Hitlerite army, such vehicles, which, in fact, became captured were used, for example, for reconnaissance. A wheel travel of 500 km on the highway and 350 km on external roads was enough for a sufficiently long reconnaissance operation.
The Starina channel tells about the captured Wehrmacht equipment during the war: