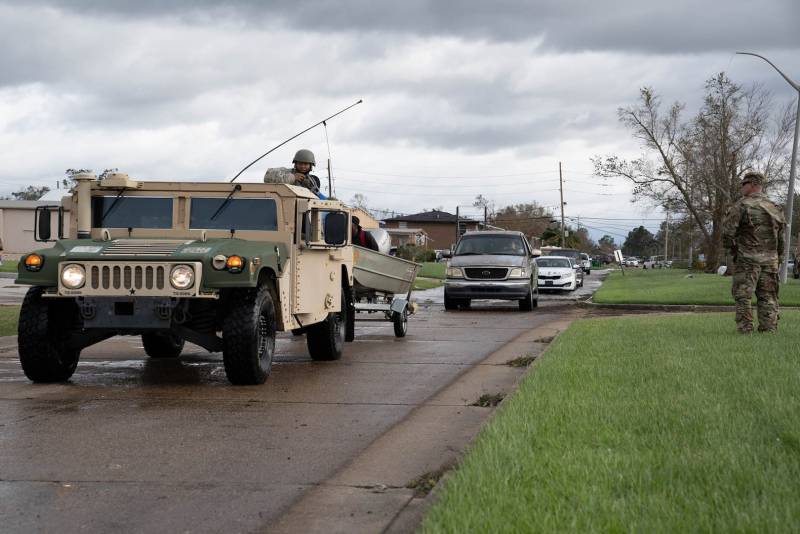 Road accidents involving army ground vehicles are often associated with poor training of American military drivers. True, the number of accidents is still decreasing.
The American portal Military.com writes about this, citing sources in the US Armed Forces.
The military command notes that the number of fatal accidents in ground vehicles is decreasing in the United States Army, but the greatest danger to the health and life of American soldiers continues to be caused by accidents involving vehicles, including military ones. In this regard, the American command unexpectedly calls the soldiers' enemies the cars they use.
Land vehicle accidents are the enemy of our soldiers in terms of casualties
- said in an interview with the portal the commander of the Army Combat Training Center, Brigadier General Andrew Hilms.
When Hilms began to study the incidents in detail, he thought that most of the deaths occur during the course of comprehensive combat training, at night, during shooting, that is, in extreme conditions. But it turned out that they are more often observed in relatively safe conditions.
When studying the situation, it was also noticed that among the recruits entering the army there are more and more those who do not have a driver's license or driving experience.
Many children grow up in urban areas and use public transportation. Also, there are more and more young people who simply do not like to drive a car.
- said the general.
The US press notes that in the modern American army, driving skills receive very little attention compared to other types of training.
And although the number of accidents during service time is gradually decreasing, there has been an almost 20 percent surge in the number of fatal road accidents involving military personnel in civilian vehicles. This occurs most often on weekends and is associated with drunk driving. Already this year, 87 American soldiers have been killed in civilian vehicles. For comparison, in 2020, the US Armed Forces lost 72 troops in similar situations.