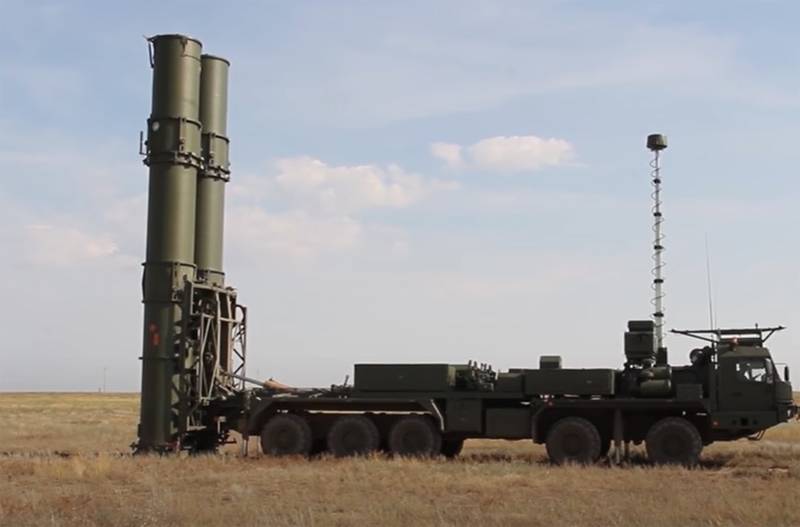 After the sensational statement by Vladimir Putin about the need to quickly adopt the latest air defense-missile defense systems, including the S-550, this anti-aircraft missile system has become one of the most discussed. And not only in Russia. The words about the S-550 were actually repeated by the Russian Defense Minister Sergei Shoigu, noting that developments were underway.
It becomes clear that we are definitely not talking about the president's reservation. And if the reservation did exist initially, it could well have been taken for a directive ...
Now some specifics appear in the media about this promising missile defense system. In particular, it is indicated that the S-550 is being created on the basis of the S-500 and will be designed to intercept ICBMs (intercontinental ballistic missiles).
Such information is published by RIA
News
citing an unnamed industry source.
In particular, in the published material it is said that the S-550 will specialize in such areas as missile defense and anti-space defense (missile defense and anti-missile defense).
The source said that the capabilities of the S-550 in terms of intercepting ICBM warheads and space attack weapons "will be an order of magnitude higher than that of the S-400 and even the S-500."
The source also emphasizes that such capabilities will be much higher than the potential of American anti-missile systems (Aegis, THAAD).
RIA News
, referring to another unnamed source, writes that the S-550 air defense system "is at an advanced stage of development."
In this regard, experts are discussing statements about "superiority by an order of magnitude of the S-500 complex in anti-missile and anti-space capabilities." It is assumed that the missiles (anti-missiles) of the developed S-550 can get the latest engines, which will expand the possibilities for combat use.
For example, we can talk about an increase in the speed and altitude parameters of the S-550 missile complex. Also, the complexes may include advanced computer systems for analyzing the flight trajectories of enemy missiles, which (systems) will allow them to cope with these missiles at "safe" sections of their flight trajectory. The possible use of new fuel options for the S-550 interceptor missiles is also being discussed. There are no official comments on this at the moment.