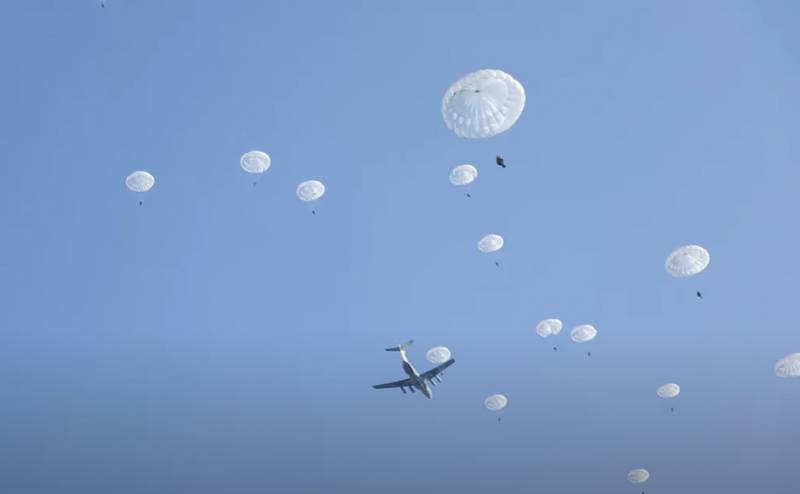 Two Russian paratroopers were killed during a joint exercise by Russian and Belarusian Airborne Forces units held at the Gozhsky training ground in the Grodno region. This was reported by the Ministry of Defense.
According to the military department, during the landing, due to a strong gust of wind, two parachutes descended, as a result of which both domes went out. One of the servicemen tried to rescue both of them with a reserve parachute, but the attempts were in vain. As stated in the Ministry of Defense, despite the efforts of doctors, both paratroopers died from their injuries.
The military department noted that both paratroopers were contract servicemen, were highly qualified and were instructors in parachute training.
Earlier, the Russian Defense Ministry announced the transfer of an airborne unit to Belarus as part of a "surprise check" for joint exercises with Belarusian paratroopers. The landing from the Il-76 military transport aircraft of the Russian Aerospace Forces took place on the territory of the Gozhsky training ground near Grodno.
The exercises are associated with the growing tension at the borders of the Union State of Russia and Belarus. How long the exercises will last and whether additional forces will be transferred to the republic, the Defense Ministry does not report.
Earlier, at the training ground in the Republic of Belarus, Russian Tu-160 bombers were bombed as part of training combat missions.