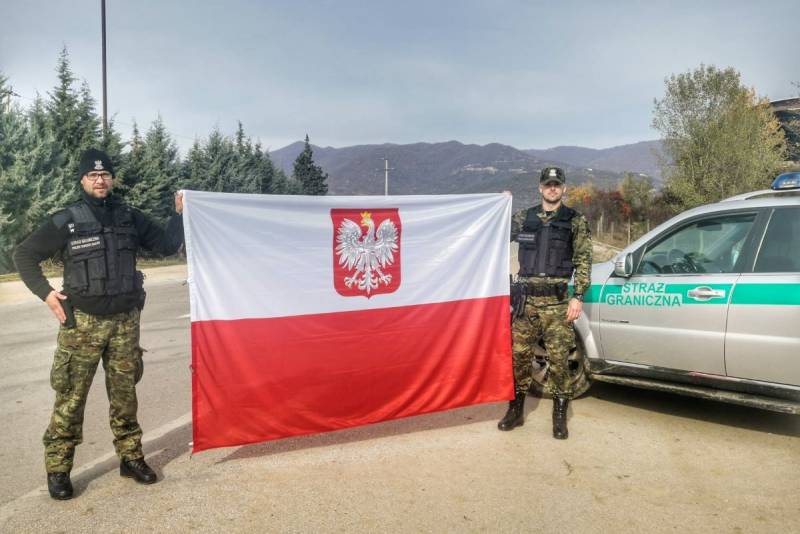 Warsaw accused the security forces of Belarus of using a laser. In Poland, they claim that employees of the security forces of the Republic of Belarus threaten the Polish border guards with beams, directing a laser installation in their direction.
Katarzyna Zdanovich, representing the Podlaska commandant's office of the Polish Border Guard (Polish Border Guard Service), announced the use of a laser by the Belarusians.
The Polish border guards are worried that they do not know the power of the Belarusian laser. They fear that its rays could damage their eyes. Zdanovich declares that the actions of the security forces of Belarus are regarded as provocative.
If Belarusian lasers are not a product of the imagination of Polish officials, then one can understand their concern. Indeed, even the beams of harmless laser pointers can damage vision. True, no, as they say, documentary evidence of the use of lasers has not been presented at the moment.
The aggravation of the crisis on the Belarusian-Polish border began on November 8, when several thousand illegal migrants from Syria, Iraq, Yemen and some other countries of the East accumulated on the border territory of Belarus. From there they try to break through the border into the territory of the EU countries. First of all, Poland and Lithuania suffered from their influx. To protect the borders, they were sent to help the Polish Border Guard to reinforce the country's Armed Forces.
Warsaw accuses Minsk of aggravating the situation on the border, claiming that the crisis was artificially staged by the Belarusian authorities on the initiative of their president Alexander Lukashenko in response to Poland's support of the Belarusian opposition. For this, the EU threatens Minsk with sanctions. Lukashenka does not leave the threat unanswered, in turn threatening Europe with a possible shutdown of gas supplies via the gas pipeline from the Russian Federation