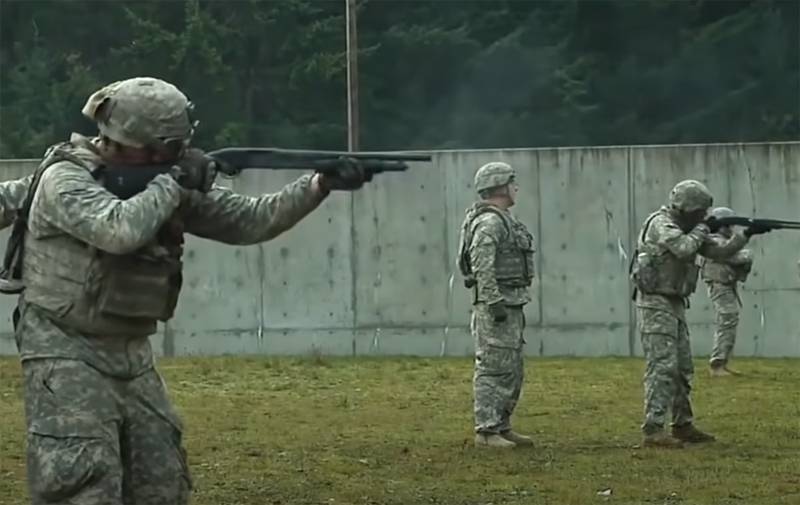 American servicemen with shotguns (illustrative photo)
In a couple of months, it will be exactly half a century since Maxwell Atchisson in the USA created the AA-12 automatic shotgun (AAS). Atchisson took into account the lessons of the Vietnam War, where guns have proven themselves for the American army for close combat in a wooded area (jungle). It was necessary
weapon
, which would belong to the automatic, was distinguished by high lethality even in very difficult conditions.
Automatic shotguns for some time occupied their significant niche in a number of armies in the world. First of all, we are talking about the same United States.
How are things going with automatic shotguns in modern armies?
It is quite possible to say that the peak of the relevance of this weapon has passed. Today, a shotgun in the hands of a soldier, even in the American army, can be seen infrequently. However, it is still possible. US National Guard troops with automatic shotguns were stationed, for example, within the walls of the Capitol earlier this year, waiting for attacks from the crowd. In other words, the American National Guards were quite ready to shoot their compatriots to kill, and indiscriminately.
Shotguns remain relevant to a certain extent for assault units. As an option - "deal" with the door, if the power of the weapon is sufficient to cope with the obstacle without using a special explosive device. Some companies even install shotguns as weapons on unmanned aerial vehicles.
Shotguns "yesterday" and today, including the AA-12 shotguns, are described in the report on the Military Business YouTube channel.