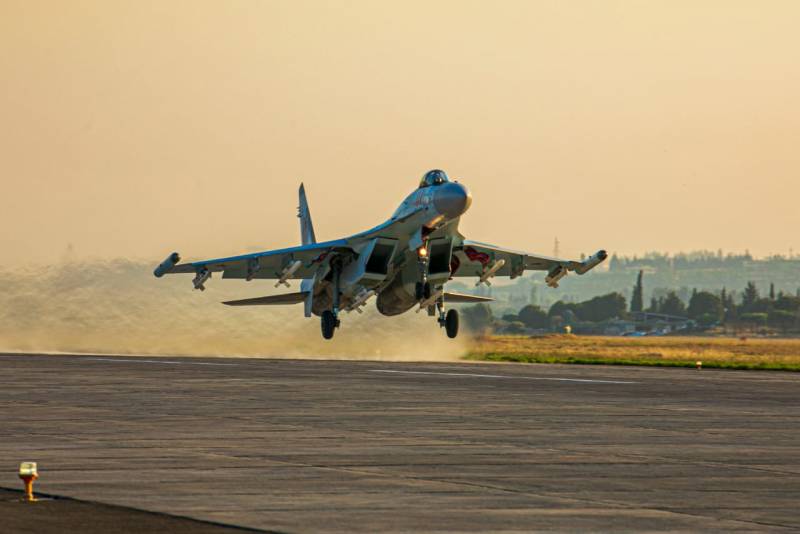 The Russian Aerospace Forces are among the most trained in the world; most of the military pilots have real combat experience. Writes about this the author of an article for the American edition of The National Interest, Peter Suciu.
Today, the overwhelming majority of Russian military pilots have real combat experience gained by them in military conflicts, mainly in Syria. The author of the article, referring to the statement of the Minister of Defense of Russia Sergei Shoigu, writes that at the moment more than 90% of all pilots of the Russian Aerospace Forces have passed through Syria, where they participated in hostilities.
According to the Russian Ministry of Defense, some experienced pilots have flown more than 400 sorties, the bulk of the pilots have already exceeded 100 or more sorties on combat missions. The total number of flights of such a plan in Syria for the Russian Aerospace Forces is already in the tens of thousands.
According to Suciu, Russia pays great attention to the modernization of its army, and Syria has become a training ground where the Russian military is not only gaining combat experience, but also testing new military equipment and weapons.
The author draws attention to the fact that in addition to the Russian Aerospace Forces, which in 2015 began to strike at terrorist groups in Syria, ground units joined the hostilities, in particular, special forces and military police, who assumed responsibilities for ground operations and maintaining order on the liberated territories.
During the military operation, the Russian Ministry of Defense allowed commanders of almost all levels to pass through Syria. Now in the Russian army, officers, starting with battalion commanders and above, have experience of participating in hostilities.
There are now only two armies in the world that have real combat experience - Russia and the United States, the author sums up.