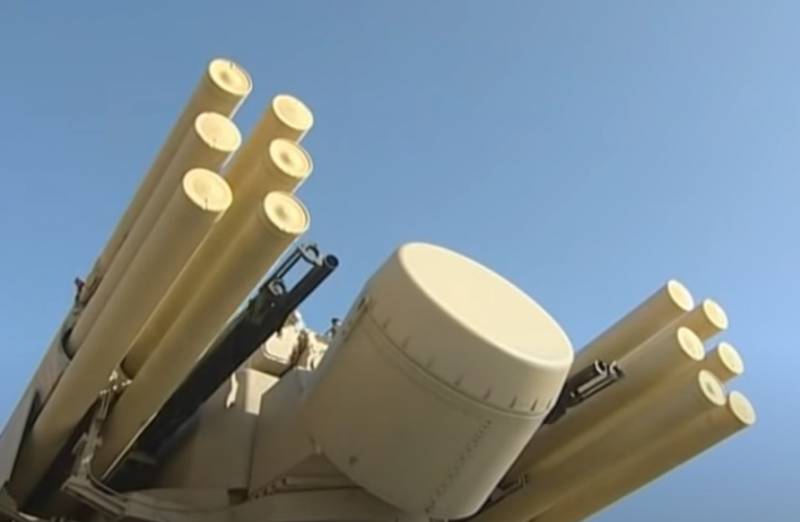 The Syrian military confirms another missile attack by Israel. And once again the Israeli
aviation
launched strikes on Syrian territory without entering the airspace of the republic. According to the Syrian military, Israeli Air Force planes fired guided missiles while in Lebanese airspace. At the same time, the targets of the Israeli missiles were located, to put it mildly, not in the immediate vicinity of Israel's borders - in the province of Homs.
According to the latest data, the Syrian air defense crews were able to intercept six missiles. In total, 7 launches were recorded. As a result of the explosion of one missile, two Syrian soldiers were injured, and minor damage was caused to the infrastructure of the area that was hit.
The Syrian troops note that in comparison with the air defense system, which was built in the SAR 5-7 years ago, the modern air defense is more advanced. It mainly consists of Russian-made air defense systems. As noted, the Pantsir-S and Buk-M2 systems were successfully used to intercept Israeli aviation missiles. The use of the S-300 air defense system, which was previously delivered from the Russian Federation to the SAR, is not reported.
Syrian officers:
When attacking Syrian territory, a decreasing percentage of Israeli missiles reach the target. The work of the calculations of the air defense systems of our army is being improved. We are improving the skills of using Russian-made anti-aircraft missile and missile-gun systems.
The Israeli Defense Ministry traditionally does not comment on reports of another attack on Syrian territory.