And it turned out interesting. Closure of the border by the Polish Border Guard,
Tanks
and armored vehicles, military ... And all why? But because they are coming!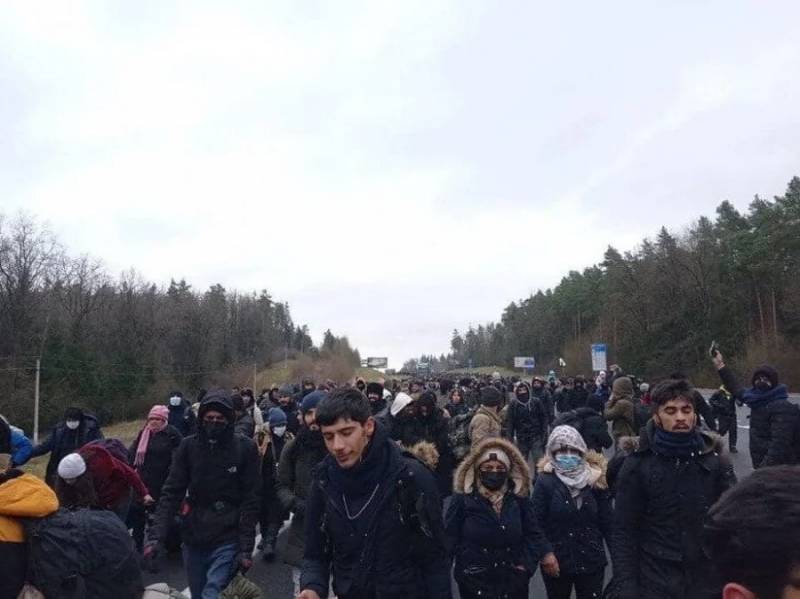 And these "they" are by no means Russians, with whom it has been fashionable to frighten lately. These are people from Asia. And they go and go. To Germany.
Yes, unfortunately for the Germans, Germany with its social system has become a kind of promised paradise for idlers and idlers who do not want to work. And they, these bums, are trying with all their might to get there.
Nowhere in the media did I manage to find references to the fact that these people want to get to Germany, because there is a lot of high-paying jobs there. There is only that they all dream of receiving refugee status. And that's all.
Indeed, what more could you ask for? Refugee status is so wonderful! Especially in Germany. With their benefits and payments.
That is, in the minds of all those who fled, for example, from Iraq, there is one thought: refugee status, benefits, there is no need to work. Why not heaven?
It should be noted - partly suffered. But more on that below.
That is why they run. For heavenly pleasures in the form of a completely free and tasty life.
"To Germany!" - chanted from the crowd on the Belarusian-Polish border.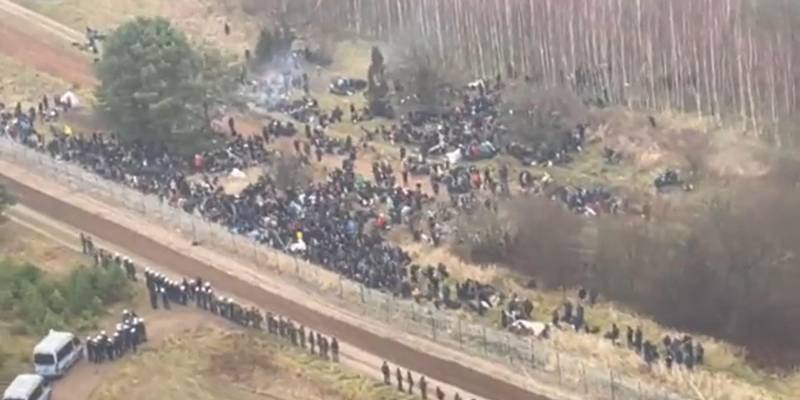 But the Poles did not appreciate it. Apparently, due to the inherent harmfulness, they decided that the path to Germany was not a short one and someone might stay. Considering how this issue was initially treated in Poland, such actions are not at all surprising.
In 2015, when the first legions of those who fled began to conquer Europe, even then Poland took a very tough position. Like the United States: we don't need this. Not at all.
And, by the way, the Poles were absolutely right. And with great pleasure, having collected popcorn, we watched as the rest of Europe was put in an uncomfortable and humiliating position by the newcomers. Runaways, so to speak.
The European Union made up for it, hitting Poland well on the pocket in terms of funding national projects, or rather, a sharp reduction in funding. But here the Poles just laughed for sure, because it became clear that they had made the right decision. In Germany, Austria, Denmark, Belgium and other countries, there was a complete disgrace performed by the Arabs and Persians.
Europeans began to see clearly and understand that the open door policy will gradually lead to the fact that even these very doors will be taken away and sold on the market. No market? They organize, they know how in the East. And the borders began to close. By the way, the British also sat out very well behind their strait.
And now in Europe they sit and painfully think: what to do? Who is to blame - we will analyze it below. But really, something needs to be done ... At one time Brussels did not give money for the construction of the wall - and now migrants are storming these barbed wire fences. And there are far from pensioners going to storm, no. Thirty years old. They would work for the good, but they dream of a free pacifier.
We are now expecting a very exciting series on the theme of how the Polish border guards and the Polish army will repel the attacks of those wishing to join the European values. Tear and pepper gases were already there, rubber bullets and blank shots, too, it's up to a little.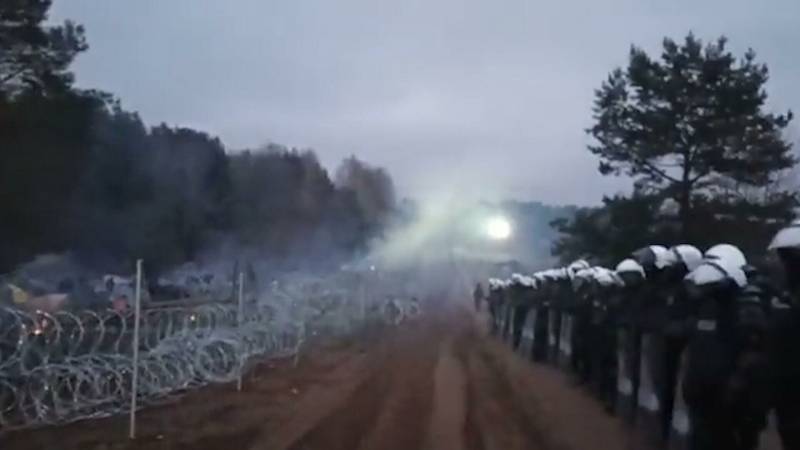 Good luck, as they say, in combat and political training.
In general, in Brussels, everyone needs to think very well. And on the basis of thoughts to draw conclusions and make decisions.
Poland is now a separate question, but how did it happen that all of Europe missed the moment when Lukashenka decided to play Erdogan?
Indeed, what Belarus is doing is very similar to the pressure that Turkey put on the European Union in the recent past.
One can make a variety of assumptions and conclusions about why Belarus suddenly launched a conveyor belt for the transfer of migrants from Iraq to Europe. On the one hand, the country is not rich, you have to survive in a crisis. So making money on visas, tickets, hotels and hostels is a very decent help for Belavia, which has fallen under various bans in the West, including direct flights from Iraq.
Nothing, no one is discouraged, they fly with transfers. There is information that Belavia has launched as many as three additional flights from the Iraqi airports of Basra and Erbil. And there is information that tickets for flights are sold out before the end of the year.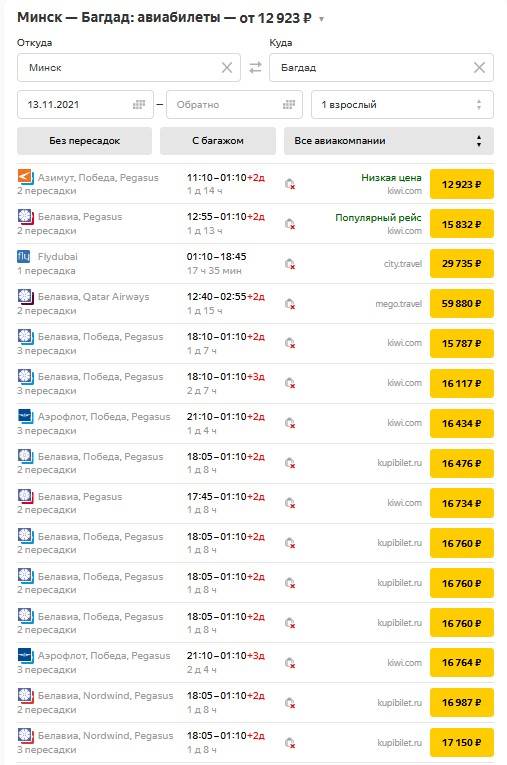 As you can see, it's not a cheap thing to fly to Minsk from Iraq. But this is only a small part. Deutsche Welle conducted its investigation and published it this week. It turned out informative.
According to the information that the employee of the "tourist" bureau in Baghdad told DW employees, in order to get to Europe through Minsk, you need to have in your pocket an amount of 12 to 15 thousand euros. This is the cost of a visa, a flight to Minsk and (the most expensive) smuggling by car to Europe.
In Europe, by the way, they began to take measures to restrict the Belarusian business on migrants. Banned direct flights from Iraq to Minsk. This did not stop anyone, planes both flew and fly. They just started doing transplants in Turkey, Lebanon, Ukraine or the United Arab Emirates.
They stopped accepting Belarusian visas issued in Iraq. Well, also a temporary measure, the diplomatic mission in Ankara began to issue visas.
In general, this whole struggle is not yet in favor of Europe, but this is logical. Europeans cannot compete in cunning and resourcefulness with the republic, whose trawl fleet supplies the whole of Russia with shrimp and salmon. We are already silent about apples.
So the people who do their best to buy visas and tickets, somehow the language does not turn to call them refugees. Rather, they are prudent investors who invest in their future.
By the way, we have all seen real refugees. From Donbass. These were people who were taken out in what they had and, at best, with a couple of bags. These were the refugees. And they didn't shout at the corners about benefits, they didn't want gratis. They were ready to go (and went) to any region where they could live and work. That's what a refugee is.
And those who are ready to pay 15 thousand euros ... Or how some gentlemen from Donetsk came in corteges and bought real estate in Russia - these are not exactly refugees.
Considering that the video from the Belarusian border did not particularly show old men and women, it should be noted that in the crowd there were actually most of the strong males of 30-40 years old. Active and loud, and not at all emaciated.
If I were the Poles, I would also make not the most optimistic conclusions about these escaped people.
In terms of numbers, since the beginning of September, Polish border guards have recorded 11 attempts to illegally enter the country. For a year, the figure is even higher, more than 300 thousand.
The German border service records 7 attempts to enter the country along the Belarus-Poland route. By the end of the year, an unhealthy recovery is outlined: 300 people entered Germany in September, and already 2500 in October.
The aggravation is associated with Lukashenka's spring statement that the Belarusian authorities will no longer detain migrants who want to get to Europe.
In principle, it is logical. If these crowds wanted to settle in Belarus, then yes, cause for concern. Or in Russia. But neither Russia nor Belarus is attractive for the "refugees" from Iraq. It is very difficult for us to obtain refugee status, and it is somehow not customary for us to support those who have escaped. To accept, to give the opportunity to live and work - yes, but after all, all these runaways need something completely different: benefits, free housing and the opportunity to live well for their own pleasure.
And if they can provide it somewhere, then definitely not in Russia. Because - Germany.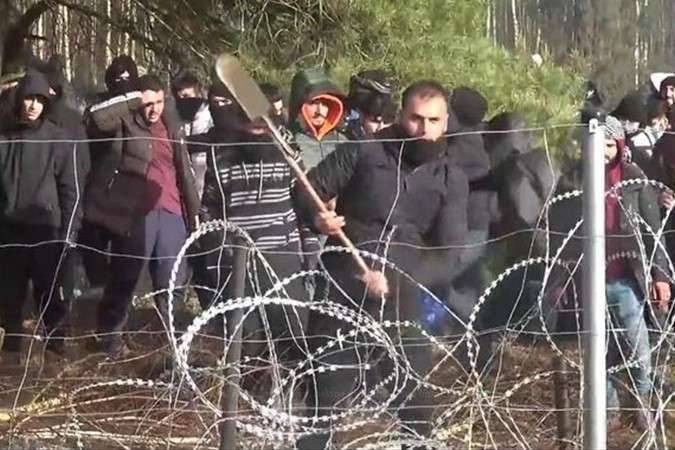 Frankly, the Germans are sorry. No, not the Merkel team, which arranged all this and opened the doors to Europe in general and Germany in particular. The team and its leader, Mrs. Merkel, need to erect a monument. In the form of proudly marching oriental faces and kneeling Germans. From grateful Germany, which has several tens of thousands of freeloaders, is very, of course, nice.
I'm talking about ordinary Germans. Who, most likely, do not even know where this Iraq is located. Who are forced to endure and support hundreds of thousands of these who fled to Germany, it is completely incomprehensible why.
Yes, if the Germans were at least slightly involved in what is happening in Iraq ... But no. If you remember how it all began, it was a coalition of 49 countries that decided to trample Iraq. There, as we all remember, there should have been
weapon
mass destruction, which was sought, but not found. But they turned the country into a hellish cauldron, where madness is still going on.
As a result, the main goal was achieved: Saddam Hussein's regime was overthrown, he himself was hanged. Weapons of mass destruction and evidence of links to international terrorism were not found. But, in fact, everything was not started for that.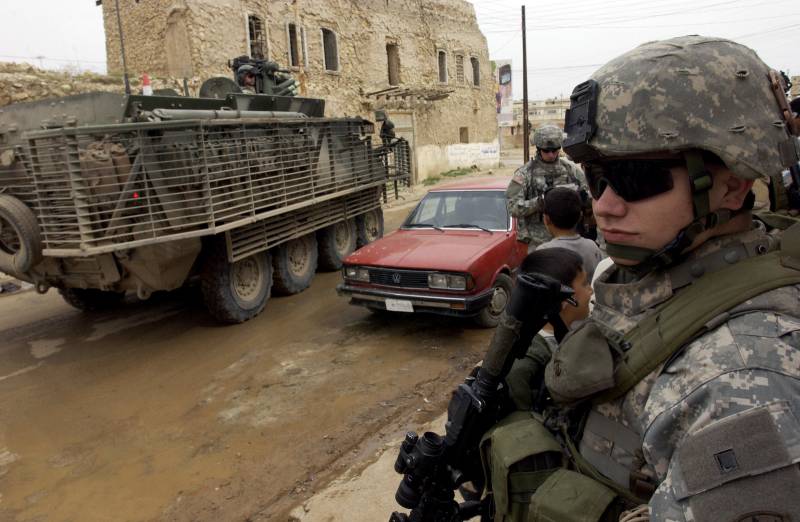 To be fair, the Coalition 49, which has smashed the country to pieces, should receive and courteous refugees from Iraq. It would be fair.
By the way, who and how many soldiers sent to Iraq? Curious, isn't it?
USA - 153
UK - 8800
South Korea - 3600
Italy - 3100
Georgia - 2000
Poland - 1700
Ukraine - 1700
Spain - 1300
Netherlands - 1300
Romania - 830
Japan - 550
Denmark - 500
It is in accordance with these figures that it would be necessary to distribute quotas for refugees. The entire list can be found on the Internet without any problems, but we are interested in the top and Germany from it.
Yes, but what about Germany? But in no way. Merkel beautifully otmazat the whole country and Germany did not send ANY soldier to Iraq. Referring to
historical
past and complete reluctance to fight. It was a beautiful move in 2003, you won't say anything.
Attention, question. Why should Germany accept these thousands of people who want to live for free? Why not all those who really brought down Iraq?
As for me, refugees should not go to Germany, but to the United States. Of course, sailing across the Atlantic is not easy, but, as practice shows, those who run away normally buy their tickets and fly by Belavia planes without any problems.
But the United States is overseas, the United Kingdom is across the strait, the rest like Georgia, Poland and Ukraine are silent in a rag. And they could also accept the unfortunate.
However, the Poles really do not want to do this, but with a creak, but so far they are playing the role of a shield for Germany.
However, what Lukashenka is doing leaves them no chance. And the point is not even that it was Lukashenka who organized this stream, no. The leader of Belarus would not have made money on this, the leader of Ukraine, for example, would have made money. Or some other country that is close to Germany and wants to cut some money.
Lukashenko replaced Erdogan as the main supplier of freeloaders to Europe. Well, something like that happens. Let's see who will be next.
Talk about some kind of justice, approve or disapprove of what is happening? That's definitely not worth it. Iraq was destroyed by some, others are paying for it today, and still others are helping.
Without gloating at all, I would like to note that we are still lucky and we are not a priority for this locust. We have enough of our guests here.
And ordinary Germans are really sorry. They, by and large, did not deserve this.
But we can only watch how the Poles will become a shield for Europe. Remember one country already pulled this proud (and well-paid) title? And what is the bottom line?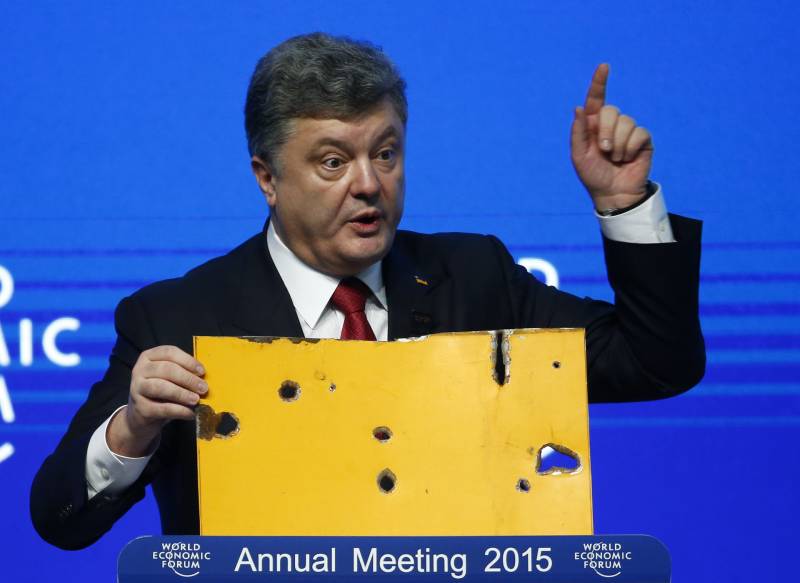 I think that in our case everything will be exactly the same.
Read more about the events on the border of Belarus and Poland in our Telegram channel:
https://t.me/topwar_ru