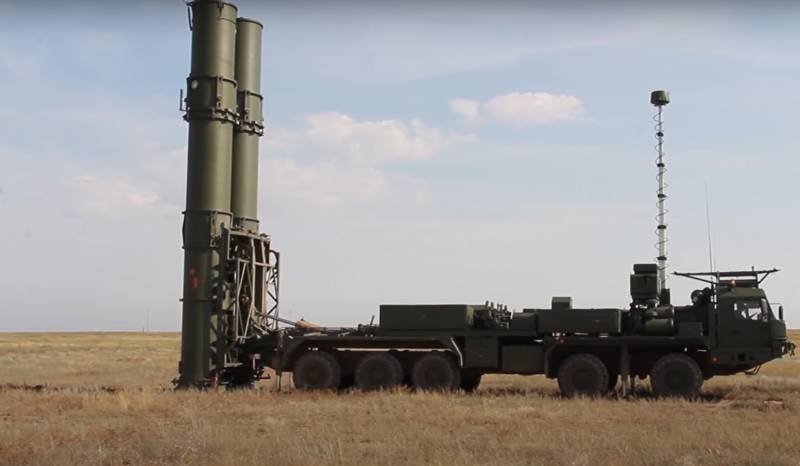 The picture shows the S-500 air defense system
With its publication, the Russian defense department actually announces the creation of a promising anti-aircraft missile system belonging to a new generation of air defense systems. In the message of the country's Ministry of Defense, the reference goes to the statement of President Vladimir Putin.
In particular, the statement is given by the head of state, which he made during a recent meeting in Sochi. This meeting was attended by representatives of the Ministry of Defense, as well as defense-industrial enterprises of the Russian Federation.
As noted, Vladimir Putin, addressing the audience, said that it is extremely important for Russia to develop the anti-aircraft and anti-missile component.
From the statement cited by the Ministry of Defense:
President Vladimir Putin made a special emphasis on the importance of the advanced development of the Russian air defense and missile defense systems, the supply of S-350, S-500 and S-550 air defense systems to the troops.
It should be noted that the C-550 nomenclature did not appear anywhere in official sources. The Ministry of Defense itself is so far leaving this information without any explanation. At the same time, if the president made a reservation, it is unlikely that these words would be published by the official department a few days after they were uttered.
Recall that only recently in Russia appeared the newest anti-aircraft missile system S-500 "Prometheus", which is the most advanced air defense-missile defense system in the world. According to some reports, it is capable of working as an anti-satellite
weapons
... If the S-550 is indeed being developed, then we can assume that this is one of the promising options for the development of the S-500 air defense system.