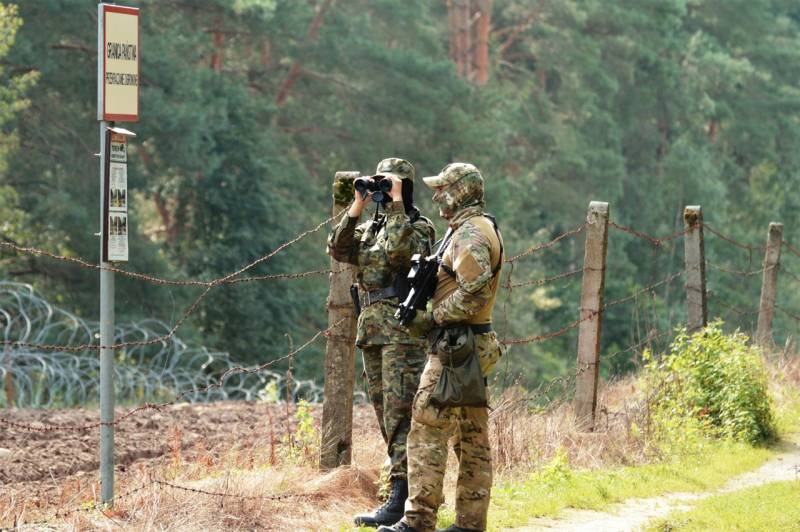 Polish politicians and the military comment on the situation on the eastern borders of the country. In particular, the head of the ruling party "Law and Justice" in the country, Jaroslaw Kaczynski, who is being treated, said that Warsaw expects "help from NATO" in connection with the "critical situation". Let us remind you that we are talking about a flow of several thousand refugees who are trying to break through the Belarusian-Polish border.
The Minister of Defense of the country Mariusz Blaschak was urgently summoned to the national parliament (the Seimas), who was asked to "tell as concretely as possible about the current situation." According to Blaschak, "the fence at the border is still holding back migrants, and the army, as well as other security forces and services have time to react."
Blashchak:
This is the first time in thirty years that we face a challenge to our security. This is an exam for our warriors. And so far they are successfully passing it. The border guards are now supported by our army along the entire border with Belarus. We constantly have to repair the fence, which is broken by migrants.
Some of Blaszczak's theses were repeated by Polish Prime Minister Mateusz Morawiecki. According to him, for the first time in 30 years, "the Polish borders have been attacked."
The Polish parliament announced the coordination of actions with neighboring Lithuania.
The Polish Defense Minister said that today the open door policy for Europe could bring "chaos". According to him, since 2015, it has led to a number of terrorist attacks in European countries.
Blashchak in the Diet:
I am very upset that the European Union still supports this policy.
Against this background, Minsk accused the Polish authorities of being ready to "use
Tanks
against migrants ". And Alexander Lukashenko said that if Belarus "stumbles, it will involve Russia in the crisis as well."
Read more about the events on the border of Belarus and Poland in our Telegram channel:
https://t.me/topwar_ru