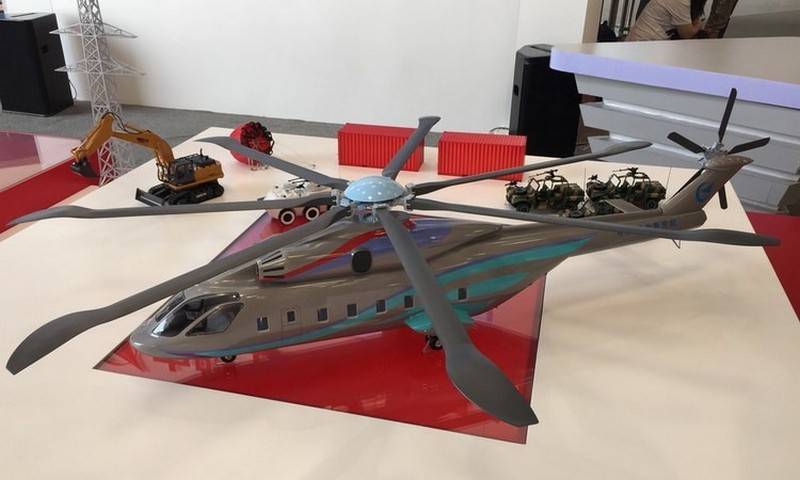 In the near future, China will receive its own heavy helicopter, its development will be carried out jointly with Russia within the framework of the signed agreement. The head of the Russian Helicopters holding, Andrei Boginsky, spoke about this at a meeting with Vladimir Putin.
Russia will help China develop its own heavy helicopter, the final contract was signed in July this year after years of negotiations. Their result was an agreement on cooperation in the creation of a heavy helicopter AC332 AHL and its serial production in China.
Negotiations on the creation of a helicopter for China have been going on since 2008, in 2016 an intergovernmental agreement was signed, according to which Russia will design a number of key components of the helicopter, as well as provide technologies. The Chinese side represented by Avicopter will act as the lead developer. that is, he will carry out all the work, from design to serial production.
This year's contract finalizes the agreement and specifies that Russia will develop a transmission, tail rotor and anti-icing system for the new helicopter. Boginsky did not give other details.
It will take 13 years to create the helicopter, as a result, China will receive a heavy AC332 AHL helicopter for its own use and supply it for export.
Preliminary performance characteristics of the new helicopter look like this: max. takeoff weight - 38,2 tons, carrying capacity inside the fuselage - 10 tons, on the external sling - 15 tons. Service ceiling - 5,7 km, range - 630 km, speed - 300 km / h.