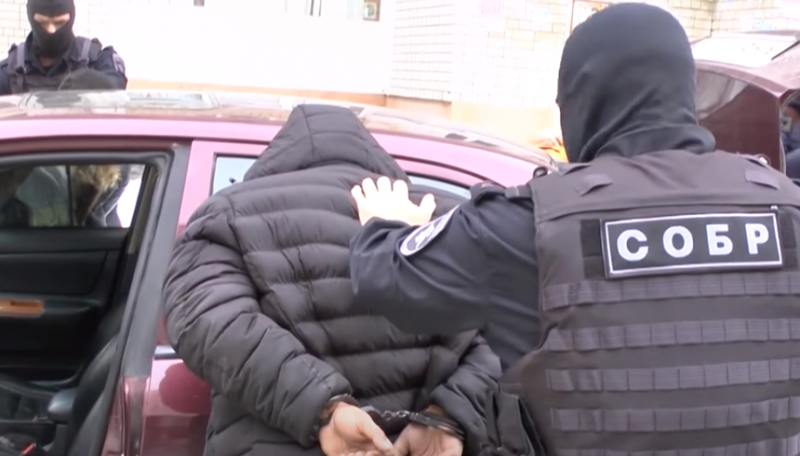 An employee of the National Guard was killed in St. Petersburg. The tragedy happened during the arrest of a group of telephone scammers. This was reported by the press service of the regional department of the Ministry of Internal Affairs.
The security forces carried out an operation to detain a group of telephone scammers specializing in deceiving citizens. The arrest was attended by police officers and soldiers of the special rapid reaction unit (SOBR) of the Russian Guard. The operation was carried out on Pulkovskoe highway.
According to the available information, the suspect in telephone fraud, while trying to avoid arrest, hit a SOBR officer with a Fiat Ducato van and ran him over. From the received wounds, the senior operative of the SOBR unit "Granit" died on the spot.
An interception plan was announced in the city, and about an hour later, the car with the suspect was blocked at one of the gas stations near the town of Murino in the Leningrad Region. He was arrested and taken to the police station, where investigators began to work with him. The detainee's details are not disclosed. A criminal case has been initiated, the issue of choosing a preventive measure - arrest, is being resolved.
The Rosgvardia confirmed the death of a senior operative of the SOBR "Granit", an explosives specialist, Police Lieutenant Colonel Yevgeny Zakharov, while performing his duty. It is reported that the 48-year-old officer was a military veteran, went through both Chechen wars, and had state awards. The deceased has a wife and three children.
Update
The Ministry of Internal Affairs published footage of the interrogation of telephone scammers, you can watch it in our Telegram channel:
https://t.me/topwar_ru/23831