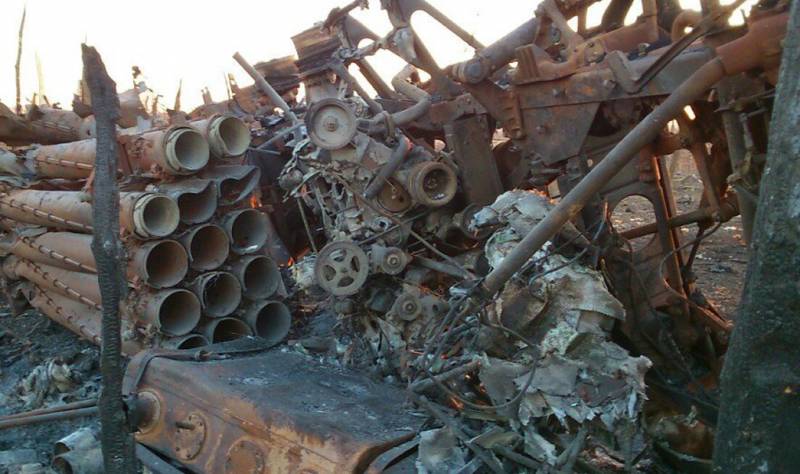 In Ukraine, they announced the completion of the investigation into the destruction of military equipment on October 29, 2015 in the area of ​​the village of Svatovo. The case was handled by the State Bureau of Investigation (SBI).
As a reminder, in October 2015 in stock
weapons
and ammunition in the area of ​​the mentioned settlement, a fire occurred. It led to the detonation of ammunition. In turn, shells and missiles exploding in the warehouse destroyed dozens of units of military equipment, which were located nearby. The scattering of ammunition from the burning warehouses also detonated the ammunition load of the Uragan MLRS. At least 7 such installations were destroyed.
All these years in Ukraine they tried to find the culprits. And they found ... 6 years later.
The court received materials from a criminal case, the main accused in which are two officers of the Armed Forces of Ukraine. At that time, they commanded the Hurricane rocket artillery batteries. This technique took part in the hostilities in the Donbass. They are now considered guilty of the loss of the MLRS. The reasons are also indicated.
The State Bureau of Investigation has prepared a document stating that the officers have placed the strike military equipment in "unacceptable proximity to a potentially dangerous military facility." This "potentially dangerous object" was designated as a warehouse of weapons and ammunition of the Armed Forces of Ukraine in the area of ​​Svatovo.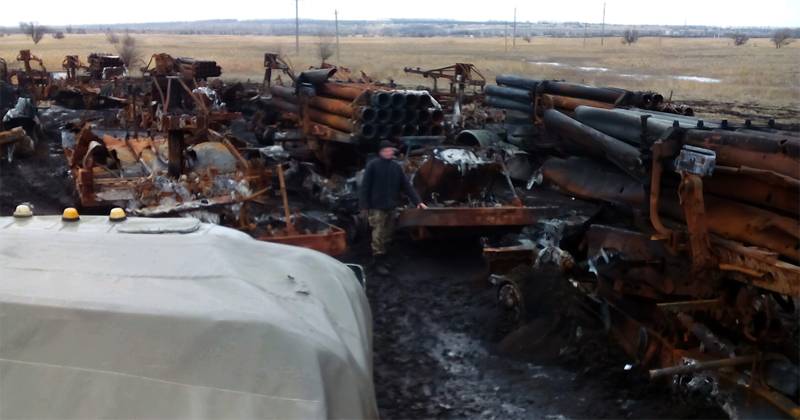 The damage is estimated at UAH 18 million (about RUB 50 million at today's exchange rate).
Two officers of the Armed Forces of Ukraine are accused of "careless attitude to military service in a special period." Now they face up to 7 years in prison.
Earlier in Ukraine, they said about the "hand of Moscow" in the case of the explosions near Svatovo in the Luhansk region.