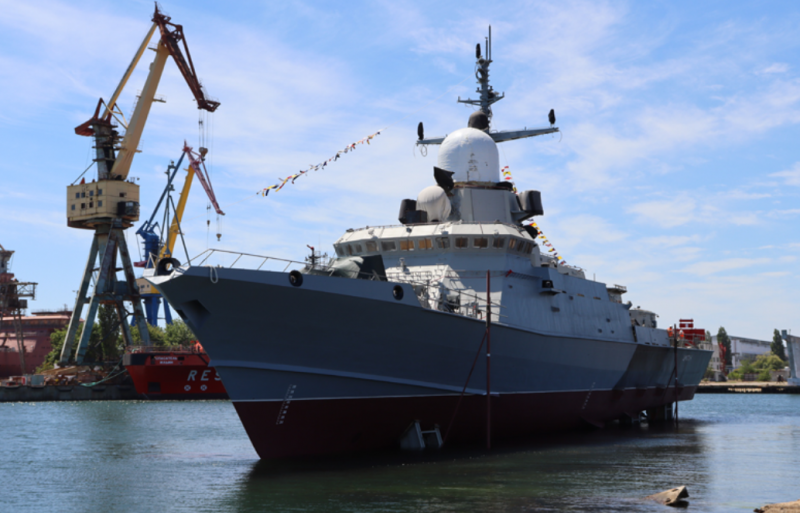 RTO "Cyclone" after launching July 2020
The small missile ship Cyclone of Project 22800 Karakurt, built at the Zaliv shipyard in Kerch, is preparing for the first independent launch to the sea. The ship begins factory sea trials. The beginning of the ZHI was announced by the press service of the Chernomorsky
fleet
.
According to the report, the first exit of the "Cyclone" to the sea at the ZKhI is scheduled for November 14. How long it will last is not reported, the press service only specified that within this stage the operation of the main power plant and other systems and mechanisms will be checked, and weapons complexes will be prepared for testing.
MRK "Cyclone" is the first "Karakurt" fully built at the "Zaliv" shipyard in Kerch. It was laid down in 2016, launched in July last year, and then completed afloat. At present, the company is completing the construction of two more RTOs of this project - "Askold" and "Amur". All three "Karakurt" are intended for the Black Sea Fleet.
Now "Cyclone" is at the naval base in Novorossiysk, where it is being prepared for testing. According to the plans of the Black Sea Fleet command, the MRK will become part of the 41st Guards Brigade of the Black Sea Fleet missile ships by the end of this year.
RTOs of this project have a length of 67 meters, a width of 11 meters and a draft of 4 meters. Displacement - about 800 tons, cruising range - up to 2500 miles, autonomy - 15 days. The main armament is one UKKSK (universal ship complex) 3X14 missile launcher on the 8 KR Caliber, one 76-mm AK-176MA gun mount, ZRAK Panzir-M, two 14.5-mm or 12,7-mm machine-gun mounts MTTPU.