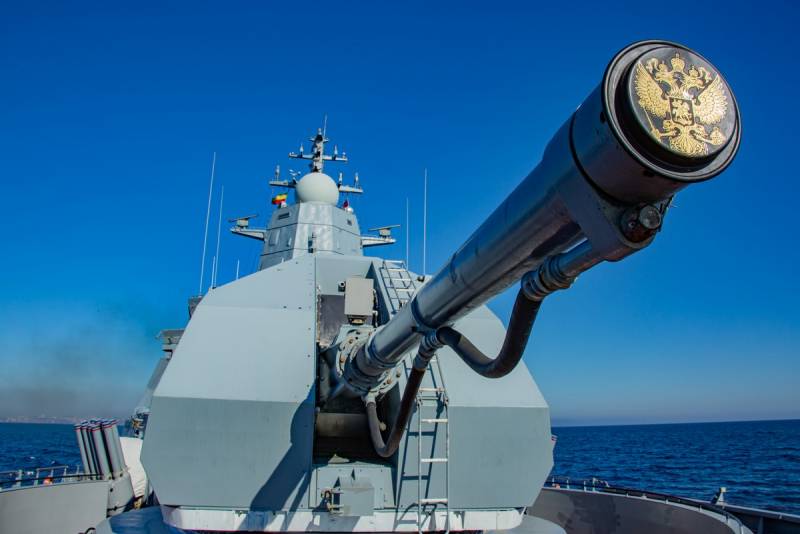 Russia conducted a series of military exercises against the background of two US warships entering the Black Sea, thereby demonstrating its military power to the West. Writes about this the author of an article for the British edition of the Daily Express.
The United States sent its warships to the Black Sea - the flagship of the Sixth
fleet
command ship USS Mount Whitney and URO destroyer USS Porter. As stated in Washington, the ships were sent to conduct joint operations with pro-NATO allies and alliance partners. Russia greeted the Americans with military exercises of the Black Sea Fleet, thereby showing that they were not welcome here.
As the press service of the Russian Ministry of Defense reported, both American warships were taken under continuous surveillance by the forces and means of the Black Sea Fleet. Thus, Russian ships and submarines track all the actions of the Americans conducting their own exercises in the Black Sea.
By the actions of Russian ships, Putin sends Biden a warning about the growth of Russia's military power in the Black Sea, the author of the article believes.
The Russians demonstrate their strength, as if saying that they are not afraid of NATO ships and are ready to respond to possible incidents.
In addition, the demonstration of force is also aimed at preventing a new provocation by NATO ships off the coast of Crimea, which Russia considers to be its own after the events of 2014.
The article resonated with British readers who commented on it quite actively. Some commentators reacted negatively to the actions of the Russian fleet in the Black Sea, claiming the right to free navigation. Another part criticized the United States for escalating the situation off the coast of Russia.